We present a trio of law enforcement miscreants, including a Houston deputy who was ripping off dealers and selling their wares, a North Carolina cop with a pill problem, and a Baltimore schools cop who was flipping rocks on the side. Let's get to it: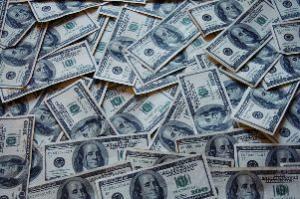 In Houston,
a Harris County sheriff's deputy was arrested Monday
[10]
just after selling cocaine, marijuana, Loricet, and Soma to an undercover officer. Deputy Christopher Ellis, 34, is charged with two counts of felony possession of a controlled substance with the intent to deliver. He went down after investigators received information that he was stealing drugs from dealers while on duty, then reselling them for a profit. At last report, he was in the Harris County Jail trying to raise $120,000 bail.
In New Bern, North Carolina, a former New Bern police officer pleaded guilty Monday [11] to stealing drug evidence from defendants and from the department evidence room. Frances Sutton admitted taking drugs on at least four occasions. Officials say it was for her personal use. It's not clear what formal charge she pleaded to, but she will serve between one and two years in prison. Because of her tampering with evidence, nine cases involving six drug defendants had to be dismissed.
In Baltimore, a Baltimore city schools police officer pleaded guilty Tuesday [12] to dabbling in crack cocaine trafficking. Napoleon McLain Jr., 31, admitted buying several ounces of coke between December 2012 and August 2013 and selling the drug to at least four other people, including, unfortunately for him, a snitch. He copped to one count of conspiring to distribute and possess cocaine base. He's looking at up to 40 years in prison when sentenced in October.