California battles over dispensaries and cultivation rules continue, medical marijuana bills move in Illinois, Minnesota, New York, and South Carolina, and more. Let's get to it: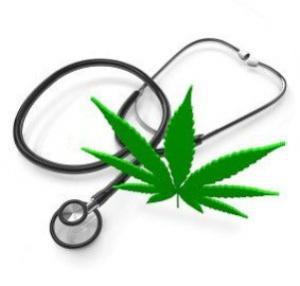 California
Last Friday, a Shasta County official filed a lawsuit to block an initiative [15] that seeks to take changes in the county's medical marijuana program to voters in the fall. County Counsel Rubin Cruise Jr. filed a complaint against petitioner Tamara Kelly saying part of her proposal violated state law because it called for a tax that only county commissioners can impose. The initiative would have medical marijuana growers pay the county a tax on donations they receive from patients and would also create basic regulations for marijuana gardens on properties smaller than five acres and a hearing system to help resolve disputes with growers.
Last Saturday, Riverside County certified an initiative [16] to rescind the city of Riverside's ban on dispensaries. Campaigners handed in enough valid signatures to qualify for the ballot, but the vote apparently won't take place until June 2015.
On Monday, the Senate Public Safety Committee approved a bill that would require police to return medical marijuana to users [17] if charges are dropped or they are acquitted. Senate Bill 1193 [18], sponsored by Sen. Noreen Evans (D-Santa Rosa), now heads to the Senate Appropriations Committee.
On Tuesday, Lake County medical marijuana supporters handed in signatures [19] for an initiative that would revise the county's cultivation policies. The Medical Marijuana Control Act [20] would allow four marijuana plants per parcel on properties of under an acre, limit collective gardens to 48 plants on rural properties of five acres or more, require fully fenced and locked garden areas, create a medical marijuana enforcement division in the Community Development Department and establish a medical marijuana enforcement officer position. It needs 2,115 valid signatures to qualify for the November ballot; proponents handed in more than 3,000 raw signatures.
Also on Tuesday, the San Jose city council punted on its dispensary ordinance [21]. The council delayed voting on its controversial measure until next week. The decision to postpone the vote came after hours of heated and emotional testimony on all sides of the issue.
Illinois
On Wednesday, the House approved medical marijuana for seizures [22]. The House approved Senate Bill 2636 [23], which expands the state's medical marijuana law to include both adults and minors suffering from seizure disorders. The measure has already passed the Senate and now goes to the desk of Gov. Pat Quinn (D).
Massachusetts
Last Wednesday, a state senator filed a budget amendment seeking to tax medical marijuana sales [24]. State Sen. Brian Joyce (D-Milton) added an amendment to the Senate budget released last week that would impose a 6.25% sales tax on medical marijuana. He said he wanted it done quickly before there is any organized opposition. Health care goods and services and prescription drugs are generally exempted [25] from the sales tax under state law. But Joyce said at least 10 other medical marijuana states impose sales taxes on it, including neighboring Connecticut, Rhode Island, and Maine.
On Wednesday, the budget debate got underway, with patients objecting to any sales tax on medical marijuana [26]. "To tax sick and suffering patients is just wrong," said Matthew Allen, executive director of the Massachusetts Patient Advocacy Alliance [27]. "By their very nature, medical marijuana patients tend to be lower income people because that's the nature of serious and chronic illness."
Minnesota
Last Thursday, lawmakers compromised on a medical marijuana bill that doesn't allow smoking [28]. Minnesotans will get a medical marijuana bill, but they won't be able to smoke their medicine. They can only use it in the form of liquids, pills, or oils, and they can vape, but not smoke it. Both houses had passed bills last week, with the House version being more restrictive. Gov. Mark Dayton (DFL) said Thursday he will sign the compromise measure. That would make Minnesota the 22nd medical marijuana state.
Last Friday, both houses gave the medical marijuana bill final approval [29].
New Mexico
On Monday, the state Court of Appeals upheld insurance coverage for medical marijuana [30]. The state Court of Appeals ruled unanimously that an injured worker can be reimbursed for medical marijuana purchases by his former employer and the company's insurer. The appeals court upheld an earlier workmen's compensation decision in favor of the worker. The case is Vialpando v. Ben's Automotive Service and Redwood Fire & Casualty [31]. Attorneys familiar with the case said they knew of no similar rulings in other medical marijuana states.
New York
Last Thursday, a Republican senator filed a no smoking medical marijuana bill [32]. State Sen. Phil Boyle (R-Bay Shore) has filed a bill that would allow for the use of medical marijuana, but bar "delivery through smoking." The bill is Senate Bill 7509 [33].
On Tuesday, the Senate Health Committee approved the Compassionate Use Act [34]. The committee narrowly approved Senate Bill 4406 [35], the Compassionate Care Act. Similar bills have been approved by the Assembly in recent years, but this marks the first time the Senate has taken up the issue. If allowed to the Senate floor for a vote, the bill is expected to pass, but first it must get through the Senate Finance Committee.
Oregon
Last Thursday, a circuit court judge ruled that the state's medical marijuana law is unenforceable [36] because it conflicts with federal law. The ruling came in a case involving the right of the city of Medford to revoke the business license of a dispensary. Expect the decision to be appealed.
Rhode Island
Last Wednesday, the Health Department admitted it was falling behind on patient applications [37]. The state Health Department is eight weeks backlogged in handling patient medical marijuana applications. Patients aren't happy. They're supposed to be automatically approved after 15 days, but the department says it is understaffed and overwhelmed, and it didn't anticipate the volume of applications.
South Carolina
Last Wednesday, the Senate Medical Affairs Committee approved a limited CBD medical marijuana bill [38]. House Bill 4803 [39] would allow the use of high-CBD marijuana extracts for patients suffering severe epilepsy. It has already passed the House.
[For extensive information about the medical marijuana debate, presented in a neutral format, visit MedicalMarijuana.ProCon.org [40].]