Strange goings on in Phoenix, some Philly narcs get their hands slapped, another prison guard gets in trouble, and a couple of crooked cops head for prison. Let's get to it: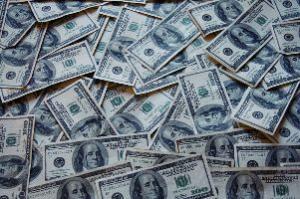 In Phoenix,
a Maricopa County sheriff's deputy shot and killed himself last Thursday
[10]
after a series of standoffs with law enforcement. When deputies then searched the home of Deputy Ramon "Charlie" Amendariz, they found not only various illegal drugs, but also license plates, driver's licenses and various ID cards and passports. Armendariz had worked in various areas of the sheriff's office, including the human smuggling unit, and killed himself after deputies arrived at his home with an arrest warrant related to missing evidence.
In Philadelphia, one Philly narcotics officer implicated in the Tainted Justice scandal was fired Monday [11] and three others have been suspended and will be transferred from the dope squad. Officer Jeffrey Cujdik, who was canned, and the others have been on desk duty for five years, since a 2009 series in The Philadelphia Daily News reported that they had fabricated evidence, given gifts to informants, and robbed bodegas of cash and merchandise. Federal authorities declined to file criminal charges in March 2013 after investigating for four years, and the department then began an internal investigation. That investigation resulted in eight findings of misconduct against the squad, and Monday's firing and suspensions are the result.
In Greenville, Alabama, a state prison guard was arrested Tuesday [12] on charges he was trying to sneak drugs into the prison. Correction Officer David Brooks went down after meeting with an undercover detective, and a subsequent search of his home turned up meth, synthetic marijuana, and other drugs worth an estimated $55,000. The 15-year veteran who was working at the Easterling Prison in Clio is charged with conspiring to traffic meth. The state prison guard is now in a county jail.
In East St. Louis, Illinois, a former East St. Louis police detective was sentenced last Friday [13] to five years in federal prison on cocaine-related charges. Orlando Ward, 42, was one of seven men wrapped up in a cocaine distribution conspiracy and had been willing to take bribes to provide information and police resources to the conspiracy. He had pleaded guilty in November to one count of conspiracy to distribute cocaine and one count of possession with intent.
In Jackson, Mississippi, a former Jackson police officer was sentenced Tuesday [14] to 25 months in prison for offering another Jackson police officer $10,000 to make outstanding drug charges go away for an acquaintance of his. Former Patrol Sergeant Tony Davis had pleaded guilty to a single count of bribery in December.