The Obama administration punts on marijuana rescheduling, Maryland's decrim excludes paraphernalia (for now), sneaky DEA tactics are being challenged in Arizona, fears of more cartel violence in Mexico, and more. Let's get to it: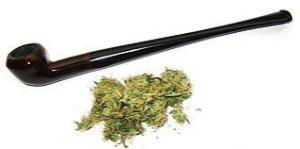 Marijuana Policy
Attorney General Holder Signals Administration Won't Reschedule On Its Own, Wants to Work With Congress [23]. In an interview with The Huffington Post last Friday, Attorney General Eric Holder said the Obama administration would not act unilaterally to reschedule marijuana. "I think that given what we have done in dealing with the whole Smart on Crime initiative and the executive actions that we have taken, that when it comes to rescheduling, I think this is something that should come from Congress," Holder said. "We'd be willing to work with Congress if there is a desire on the part of Congress to think about rescheduling. But I think I'd want to hear, get a sense from them about where they'd like to be."
Maryland Decriminalization Doesn't Include Paraphernalia [24]. The decriminalization bill signed into law by Gov. Martin O'Malley (D) yesterday does not decriminalize the possession of pipes, papers, and other marijuana-smoking paraphernalia. Bill sponsor Sen. Bobby Zirkin (D-Baltimore County) said he intentionally left intact the criminal penalties for having marijuana accessories. He said it could help ensure that if police see marijuana accessories in someone's car, they still have legal grounds to search the car for items like guns and heroin. But he also said the legislature would consider eliminating the paraphernalia penalties next year. In the meantime, prosecutors are trying to figure out how to proceed.
Rhode Island House Committee to Hold Hearing on Bill That Would Regulate and Tax Marijuana Like Alcohol [25]. The House Committee on Judiciary is scheduled to hold a hearing Wednesday on a bill that would regulate and tax marijuana similarly to alcohol. House Bill 7506 [26], sponsored by Rep. Edith Ajello (D-Providence), would allow adults to possess up to one once and grow one plant, as well as establishing a system of legal marijuana commerce. A press conference will precede the committee hearing. Click on the link for more details.
Medical Marijuana
Alabama Governor Signs Limited CBD Medical Marijuana Bill [27]. Gov. Robert Bentley (R) has signed into law Senate Bill 174 [28], also known as Carly's Law. The measure creates an affirmative defense for patients suffering from debilitating epileptic conditions -- or their caregivers -- for the possession and use of marijuana extracts that are high in CBD. But it doesn't do anything for other medical marijuana patients.
Minnesota Poll Has Support for Medical Marijuana at 68% [29]. A new KSTP-TV/SurveyUSA poll [30] finds that 68% of registered voters surveyed think marijuana should be legal when used for medical purposes. The poll comes as legislators struggle to push through a bill in St. Paul.
More Than 70 Oregon Cities Have Dispensary Moratoriums [31]. At least 71 Oregon cities have moratoriums on medical marijuana dispensaries, and more than 40 others are considering bans, according to the League of Oregon Cities and the Association of Oregon Counties. The legislature last year passed a dispensary regulation bill, but some localities don't want dispensaries. The new law, however, only allows the moratoriums to stay in place for one year. The state has 242 incorporated cities and 36 counties.
Law Enforcement
Arizona "Whisper Stop" Highway Drug Busts Set Up Constitutional Clash [32]. Defense attorneys in Arizona are challenging "whisper stop" highway drug busts, in which the DEA wants to arrest someone they suspect of trafficking drugs, but don't want to alert possible co-conspirators. In such cases, the DEA alerts local and state police to make the stop, but police and prosecutors have been remiss in failing to inform defendants and their attorneys about the reason for the stop, violating the Brady rule, which requires full disclosure of evidence that might help defendants by prosecutors. "We're about to have a big clash on this," said a Flagstaff defense attorney challenging the conduct. Click on the link for more details.
International
DC Event on "Politics of Crime in Mexico" Tomorrow [33]. The Woodrow Wilson Center for International Scholars and the Inter-American Dialogue are hosting an event tomorrow to present the new book "The Politics of Crime in Mexico: Democratic Governance in a Security Trap," by John Bailey. Click on the link for more details and to RSVP.
Mexican Cartel Conflict Expected to Heat Up in Tamaulipas [34]. At least 30 people have been killed in recent days in fighting pitting factions of the Gulf Cartel against each other in the northeastern state of Tamaulipas. Most of those killing took place around Tampico, in the far south of the state, but in Mexican border towns like Nuevo Laredo, the Zetas are being blamed for an uptick in kidnappings and extortion. Now, there are fears the Zetas could make moves to try to eliminate the Gulf Cartel once and for all, when it is doubly weakened: by the infighting following the arrest of a major Gulf Cartel leader, and by the February arrest of Sinaloa Cartel head Joaquin "El Chapo" Guzman, who was aiding the Gulf Cartel against the Zetas.
Bermuda Medical Cannabis Activist Asks Jamaica Health Minister for Legal Shipment of Medical Ganja Oil [35]. Bermuda medical marijuana advocate Alan Gordon has sent an open letter to Jamaica's health minister asking for a permit to export enough cannabis oil extract to supply some 300 Bermuda cancer patients with a 2-3 month supply. Gordon said that Bermuda's Cabinet has previously approved import permits from elsewhere on a per-patient basis, but were experiencing trouble with availability, price and quality which Jamaica seems well suited to alleviate. Gordon has also specified that the oil must be grown organically by Rastafarians, as a matter of social justice and "fair trade" principles. Gordon says he is not a Rastafarian but says that after the gravely ill patients, first consideration must be given to Rastafarians as a way of expressing society's remorse for oppression of Rastafarians under the old laws. No response yet from Jamaica.