British celebrity chef Nigella Lawson is banned from the US for admitting using coke, decrim dies for the year in Maryland, CBD medical marijuana bills continue to move, the resort to the overdose drug naloxone is spreading rapidly, Guatemala's president wants to legalize marijuana and license poppies for the medical market, and more. Let's get to it: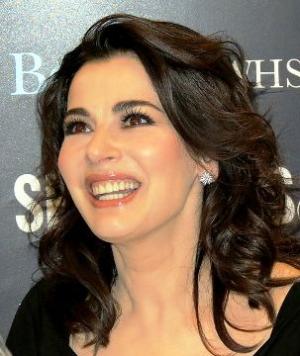 Marijuana Policy
Maryland Decriminalization Bill Killed; Task Force Will Study It Instead [26]. Marijuana decriminalization is dead for the year in Maryland after a bill to do just that -- House Bill 879 [27] -- died without a vote in the House Judiciary Committee. Instead, the committee, led by reform foe Rep. Joe Vallario Jr. (D-Prince Georges), chose to form a task force to study the issue.
Washington State Will Issue First Marijuana Store Licenses by July, Impose Lottery System [28]. Colorado is the only state where you can walk into a store and legally purchase marijuana, but not for long. Washington state regulators announced Wednesday that the first retail marijuana licenses will be issued "no later than the first week of July." The state has already issued licenses to eight growers. After eliminating retail license applications that did not return required documents or were incomplete, the state still has more than a thousand applications for the 334 stores it will allow to open, so it is imposing a lottery system to determine who gets those licenses.
Northern Mariana Islands Senate Ponders Legalization [29]. The Senate of the Commonwealth of the Northern Mariana Islands, a US protectorate, discussed the possibility of legalizing marijuana Wednesday. The Fiscal Affairs Committee touched on legalization when discussing a decriminalization bill, and committee member Sen. Pete Reyes (IN-Saipan) said members had asked the Senate legal counsel to research Colorado's legalization model. "Yes, the committee is tinkering with the idea, whether it's a good idea to legalize it or not. But nothing is final. Nothing is decided," Reyes told The Saipan Tribune.
Medical Marijuana
New Jersey Patient Sues NJ Transit for Denying Him a Job [30]. A former New Jersey Transit worker and medical marijuana patient who was denied a new position with the agency after testing positive for marijuana is suing in hopes of seeing marijuana recognized as a legitimate medication. Charlie Davis, 57, said he was denied both safety sensitive and non-safety sensitive positions with the agency. Courts in other medical marijuana states have generally upheld the rights of employers to fire workers who use medical marijuana even if it is legal.
Illinois Senate Passes CBD Medical Marijuana Bill [31]. A bill that would allow children to use high-CBD cannabis oil to treat epilepsy passed the Senate Wednesday. Filed by Sen. Iris Martinez (D-Chicago), Senate Bill 2636 [32] now heads for the House.
Minnesota TV Ad Attacks Gov. Dayton for Opposing Medical Marijuana [33]. Patients and medical marijuana advocates have unleashed an aggressive TV ad [34] targeting Gov. Mark Dayton (DFL) for standing in the way of medical marijuana legislation. The ad features a St. Paul mother and her seizure-ridden child, whom Gov. Dayton told to just find medical marijuana on the street! [35]
South Carolina House Passes CBD Medical Marijuana Bill [36]. The House Wednesday passed a bill allowing people suffering from severe epilepsy to legally use CBD cannabis oil to control their seizures. House Bill 4803 [37] is less restrictive than a Senate measure passed last week. It's unclear what happens next.
Harm Reduction
Louisiana House Committee Passes Bill to Allow Overdose Reversal Drug [38]. The House Health and Welfare Committee Wednesday passed a bill that would allow first responders to provide the overdose reversal drug naloxone (Narcan). House Bill 754 [39] now heads for a House floor vote.
Every Cop in New York Will Carry Overdose Reversal Drug [40]. Under a new initiative announced today by Attorney General Eric Schneiderman (D), every state and local law enforcement officer in the state will be able to carry with them the overdose reversal drug naloxone (Narcan). The Community Overdose Prevention [41] program will provide police with kits containing two syringes filled with naloxone, two inhalers of the drug, sterile gloves and a booklet on using them. The cost of the kit is roughly $60. Each has a shelf life of about two years.
Some New Jersey Cops to Carry Overdose Reversal Drug [42]. Police throughout Ocean and Monmouth Counties soon will be armed with a drug that can save heroin users from fatal overdose, launching a program officials hope will be adopted statewide in New Jersey. All 32 Ocean County police departments are participating in a pilot program backed by Gov. Christie, who said Wednesday that equipping police with the drug, naloxone (Narcan), would help save lives.
Sentencing
Louisiana House Passes Harsh Heroin Sentencing Bill [38]. The House voted 96-0 Wednesday in favor of a bill that imposes mandatory minimum prison sentence for heroin possession and increases sentences for heroin dealers. But first, it amended House Bill 332 [43] so that, in addition to prison time, heroin users would also have to undergo court-approved drug treatment. Under the bill, heroin possessors would have to do at least two years in prison, while dealers would see their mandatory minimum sentence doubled from five years to 10. The bill now goes to the Senate.
International
Mexican Drug War Victims Criticize Lack of Progress on Tens of Thousands of Cases [44]. Families of drug war victims who were hoping to see concrete policy shifts with the change of administrations a year and a half ago are growing impatient with the lack of progress on tens of thousands of cases of murders and disappearances. An estimated 100,000 Mexicans have been killed since former President Felipe Calderon turned drug prohibition policies into a militarized offensive. The whereabouts of another 26,000 are unknown. They are Mexico's "disappeared". Some are believed to have been kidnapped by criminals, others have vanished after being taken into police custody. Click on the link for the full report.
Guatemalan President Will Present Plan to Legalize Marijuana and License Opium Production [45]. Guatemalan President Otto Perez Molina said Wednesday his country could present a plan before year's end to legalize the production of marijuana and opium poppies. See our news brief today [46] for more detail.
Albanian Cops Try Persuasion in Marijuana-Growing Village [47]. Albanian Police peacefully visited the village of Lazarati this week in a bid to get school children to persuade their parents not to grow marijuana there. Lazarati is described as "a paradise for cannabis growers and criminals," and has been a no-go zone for police for nearly two decades. Villagers in the past have created armed groups to fend off eradication efforts, and even the kids didn't seem too keen on giving up the trade. "If you tell us to convince our parents not to grow cannabis, do you guarantee us that you will provide jobs for them? This is our way of life," one student replied.
British Celebrity Chef Nigella Lawson Denied Entry to US Over Cocaine Use Admission [48]. Nigella Lawson was stopped from boarding a flight from London to the US because of her courtroom confession that she used cocaine. Lawson was never charged with a criminal offense over her confession, but the US can deny travel to foreigners who have committed offenses without being charged.