A national clinical cannabis conference is coming to Portland next month, state legislatures continue to deal with medical marijuana and CBD bills, Colorado wants to crack down on high plant-count patients, and more. Let's get to it: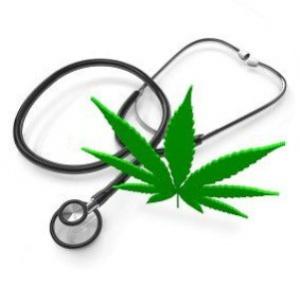 National
Last Friday, the American Academic of Neurology endorsed the use of medical marijuana for MS [13]. The group recommended oral cannabis extract to help ease spasticity symptoms and pain in patients with multiple sclerosis, along with other therapies, in new, evidence-based complementary and alternative medicine (CAM) recommendations.
On Monday, the announcement went out for the Eighth National Clinical Conference on Cannabis Therapeutics [14]. The state-of-the-art conference, cosponsored by Patients Out of Time [15] and the University of California-San Francisco School of Medicine, will take place in Portland, Oregon, on May 8-10. Click on the link for more details and registration information.
Arizona
On Monday, the US Supreme Court refused to overturn an Arizona court ruling ordering a sheriff to return medical marijuana seized from a patient [16]. Yuma County had refused to return medicine seized from a California woman who was authorized to use medical marijuana. She sued, and Arizona courts agreed her medicine must be returned. Now, the Supreme Court has declined to intervene in the case.
On Wednesday, demonstrators protested the blocking of a bill that would allow approved PTSD research to go forward [17]. Supporters of medical marijuana research are trying to put state Sen. Kimberly Yee in the hot seat because the Senate Education Committee chairwoman is blocking a bill that would allow monies collected under the state's medical marijuana program to be used to help fund an approved trial of medical marijuana for treating PTSD in veterans. The bill is House Bill 2333 [18], which has already passed the House.
California
Last Wednesday, the state Supreme Court upheld local cultivation bans [19]. The state Supreme Court denied review of an appellate court decision upholding the rights of local governments to completely ban personal cultivation by medical marijuana patients. The ruling came in a lawsuit sponsored by California NORML [20], which had asked the high court to "depublish" the decision. "We are deeply disappointed by the court's decision," said CANORML [21] Director and Prop 215 coauthor Dale Gieringer, "They have effectively undermined Prop. 215's stated purpose 'to ensure that seriously ill Californians have the right to obtain and use marijuana for medical purposes.'"
Last Thursday, the Fresno city council appointed a committee to review medical marijuana growing [22]. Council President Steve Brandau appointed a temporary panel charged with finding solutions to a problem that pits seeking to grow their medicine against neighbors who don't like it. The move comes after protests in the wake of the council's move last month to ban indoor grows.
On Tuesday, Los Angeles reported that 450 dispensaries had filed renewals to pay city business taxes next year [23]. But under the Proposition D dispensary regulation measure passed by voters last year, only 140 dispensaries are allowed to operate in the city. The city has been attempting to force non-allowed dispensaries out of business, but it looks like they aren't going without a fight and are willing to pay taxes to the bitter end.
Colorado
Last Thursday, the Department of Public Health said it wants to limit high plant-count patient and caregiver grows [24]. Currently, caregivers can serve more than five patients by applying for a "medical necessity" waiver from the department, and plant counts can be increased from just six with a doctor's recommendation, which is often the case with patients who make their own concentrates or edibles. Department officials said they would ask the legislature to draft new laws to tighten the "loopholes," but will seek public input first. Some patient advocates are not happy.
Florida
Last Thursday, a Senate committee approved a CBD medical marijuana bill [25]. A bill that would allow doctors to prescribe "non-euphoric" marijuana strains for seizure or cancer patient passed the Senate Criminal Justice Committee. Senate Bill 1030 [26] is now headed for the Appropriations Committee. A companion bill is also moving in the House.
Kentucky
Last Thursday, the House approved a CBD medical marijuana bill [27]. The measure, Senate Bill 124 [28], passed on a unanimous vote. The bill then went back to the Senate, which had already approved it, for approval of slight changes.
On Monday, the Senate gave final approval to Senate Bill 124 [29]. The bill would allow Kentuckians to use cannabidiol in two cases: a prescription from a doctor at the University of Kentucky or the University of Louisville research hospitals or a trial from the US Food and Drug Administration. The bill will become law unless Gov. Steven Beshear (D) vetoes it.
Maryland
Last Thursday, the Senate approved a full-blown medical marijuana bill [30]. The measure, Senate Bill 923 [31] now goes to the House, where a similar bill has already been passed. The bill would allow seriously ill residents suffering from certain qualifying conditions to use medical marijuana if their doctors recommend it. Possession limits and regulations governing cultivation and dispensary facilities would be determined by the state prior to implementation.
Massachusetts
On Monday, the Massachusetts Municipal Association released a report with recommendations [32] for local governments trying to navigate the state's new medical marijuana law. The report, written by MMA legislative analyst J. Catherine Rollins, touches on the legal right cities and towns have to regulate medical marijuana dispensaries and grow centers.
Missouri
On Tuesday, a Senate panel heard testimony on a CBD medical marijuana bill [33]. The Senate General Laws Committee heard the testimony, but did not vote on the bill. The measure, Senate Bill 951 [34], is not expected to pass this session.
Nevada
Last Friday, the Legislative Commission gave final approval for medical marijuana growing, processing, and selling rules [35]. The regulations spell out requirements for testing laboratories, cultivation operations, processing facilities and dispensaries. Although dispensaries are legal in Nevada as of this week, it could be late this year before any are actually open for business and selling medicine to patients.
New York
Last Saturday, Gov. Cuomo and legislative leaders failed to include medical marijuana [36] in their state budget proposal, greatly lessening the chances for passage of the Compassionate Care Act this year. Advocates are calling on the Senate to act on the measure, which has passed the Assembly repeatedly in previous years, only to be bottled up in the Senate.
Oregon
Last Thursday, the Bandon city council approved a 120-day moratorium on dispensaries [37]. The council said the move gives the city time to plan for siting and regulating such facilities. The ordinance also declared an emergency so the moratorium would go into effect immediately. Under a new state law allowing dispensaries, localities can ban them, but for no more than one year.
Last Friday, the Oregon Health Authority reported that 22 dispensaries have been approved statewide so far [38]. Portland has the most registered shops with nine, followed by Eugene with five. Bend and Salem now have two each, while Springfield, Corvallis and Hermiston all have one. One shop declined to have its location disclosed. The agency has processed 102 of 301 applications submitted since March 3. A total of 41 applicants have been granted provisional licenses until their security systems are in place, and 39 applications have been denied. Reasons for denial include incomplete information or locations within 1,000 feet of a school or another dispensary.
On Monday, the Oregon Health Authority issued revised rules for marijuana edibles [39]. Earlier draft rules had banned all edibles, but under the new ones, only edibles "attractive to minors" are forbidden. The agency revised the rules after receiving hundreds of complaints.
On Tuesday, Lane County commissioners voted down a proposed yearlong dispensary moratorium [40]. The measure failed 1-4 after numerous people spoke out against it. Lane County followed the town of Veneta in considering but ultimately dropping a proposed moratorium in recent weeks. The Lane County communities of Florence and Junction City have enacted one-year bans, while city leaders in Springfield, Creswell, Coburg and Cottage Grove are still weighing the issue. The Eugene City Council has not scheduled a discussion.
Puerto Rico
On Monday, the Senate began debating a medical marijuana bill [41]. Advocates of the move argue legalization will dramatically cut crime and legal costs on the Caribbean island, but some legislators and health officials are wary.
Wisconsin
On Tuesday, the legislature approved a CBD medical marijuana bill [42]. The measure, Assembly Bill 726 [43], was approved by the state Senate on the last day of the session. It had already passed the Assembly and now goes to the governor's desk.
[For extensive information about the medical marijuana debate, presented in a neutral format, visit MedicalMarijuana.ProCon.org [44].]