Richard Branson speaks out on California drug policy reforms, a leading anti-drug group gives up the ghost on fighting marijuana legalization, the Canadian government is under attack from a couple of directions, and more. Let's get to it: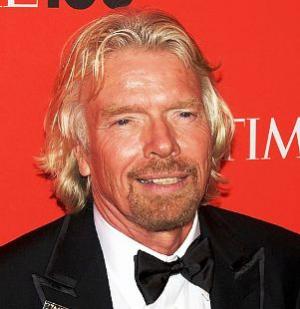 Marijuana Policy
Drugfree.org Gives Up on Anti-Marijuana Ad Campaign [24]. The people who brought you "this is your brain on drugs" and similar anti-drug advertising campaigns have given up on fighting marijuana legalization. Formerly known as the Partnership for a Drug-Free America, the group and its CEO, Steve Pasierb, say they have rejected a request to launch a campaign against marijuana legalization because legalization "is happening in America." Here is the interview in Advertising Age [25] where Pasierb speaks out.
Colorado Supreme Court Says Lawyers Can Work With Marijuana Businesses [26]. The Colorado Supreme Court approved a rule change Monday that will eliminate the threat of ethics sanctions against attorneys who work with marijuana businesses. Lawyers "may assist a client in conduct that the lawyer reasonably believes is permitted by these constitutional provisions and the statutes, regulations, orders, and other state and local provisions implementing them," Chief Justice Nancy Rice wrote in the updated rule [27].
Delaware Poll Has Majority for Legalization, Two-Thirds for Decriminalization [28]. A Public Policy Polling survey [29] commissioned by the Marijuana Policy Project [30] finds that a narrow majority (51%) support legalizing marijuana, while an overwhelming majority (68%) support decriminalization of the possession of small amounts.
Illinois Decriminalization Bill Has Hearing Today [31]. A bill to decriminalize the possession of up to an ounce of marijuana gets a hearing today in the House Restorative Justice Committee. The measure, House Bill 5708 [32], was introduced by Rep. Kelley Cassidy (D-Chicago).
Medical Marijuana
Florida CBD Medical Marijuana Bill Wins Senate Committee Vote [33]. A bill to legalize a special strain of low-dose medical marijuana passed through the Senate Criminal Justice Subcommittee on Monday. Senate Bill 1030 [34], sponsored by Sen. Rob Bradley (R-Fleming Island), Sen. Aaron Bean (R-Fernandina Beach), and Sen. Jeff Brandes (R-St. Petersburg) would only allow patients to use extracts containing at least 15% CBD and less than 0.5% THC. The House companion bill, House Bill 843 [35], differs in several ways. The two measures would have to be reconciled if both pass their respective chambers.
Illinois Bill to Add Seizure Disorders Gets Hearing Today [36]. A bill that would add seizure disorders to the list of diseases and conditions for which medical marijuana is approved gets a hearing today in the Senate Public Health Committee. Filed by Sen. Iris Martinez (D-Chicago), Senate Bill 2636 [37] will be supported in committee by testimony from Kurt Florian, president of the Epilepsy Foundation of Chicago, as well as a family practitioner and parents of two children suffering from seizure disorders.
Drug Policy
Richard Branson Op-Ed Urges Support for California Drug Reforms [38]. Virgin Airlines head and Global Drug Policy Commission [39] member Richard Branson has penned an op-ed calling for support of an initiative campaign to decriminalize drug possession in California. Click on the title link to read the op-ed. Branson is also appearing this afternoon at an event in San Francisco, where Sundog Pictures will hold a special screening of its drug war documentary "Breaking the Taboo." That's at 5:30 pm at the New People Cinema on Post Street.
Law Enforcement
Pennsylvania Man Sues Philly Narcs for 13 Years of False Imprisonment [40]. Philadelphia resident Kareem Torain has filed a lawsuit against a trio of current and former Philadephia narcotics officers, in which he claims they falsified evidence that led to him being convicted on drug charges and spending 13 years in prison. In addition to the individual narc, the lawsuit also targets the city of Philadelphia for "systemic deficiencies and deliberate indifference" that "have caused police officers, including defendant police Officers Monaghan and Reynolds, and former police Officer Walker in this case, to believe that they can violate the rights of citizens, with impunity, including the use of fraud and falsehood, without fear that their actions will be investigated." In recent years scores of drug cases have been dismissed by Philadelphia courts, and several lawsuits have been filed, claiming that narcotics officers routinely planted evidence and lied in court to secure convictions.
International
Russian Drug Czar Calls for New Plan to Combat Afghan Drug Threat [41]. Viktor Ivanov, head of the Russian anti-drug agency, has called for the UN Security Council to address "planet scale" drug production in Afghanistan and for interested countries to create a global alliance for alternative development in Afghanistan through "forced industrialization." Ivanov is one of the Russian political leaders sanctioned as a result of the Crimea crisis, and last week, he suggested that the US was using the crisis to deliberately destroy the international anti-drug cooperation in order to hide its responsibility for the drug crisis in Afghanistan.
Canada Blocked Support for Harm Reduction at UN CND Meeting, Observers Say [42]. Canadian diplomats in Vienna for the UN Commission on Narcotic Drugs (CND) meeting blocked harm reduction health approaches abroad that are widely practiced at home, said Canadian Drug Policy Coalition [43] director Donald MacPherson, who attended the conference. "Historically, Canada had been a leader in this area," MacPherson noted. "A substantial amount of the scientific research validating harm reduction measures was done right here in Vancouver, and we've implemented quite robust harm reduction policies at the provincial level across Canada. It's hypocritical for us to oppose adoption of these strategies internationally, especially since this is a matter of life and death in many countries with high levels of injection drug use and HIV." Similarly, Richard Elliot, executive director of the Toronto-based Canadian HIV/AIDS Legal Network [44], described the position adopted by Canada in Vienna as "profoundly stupid."
Canada Court Hearing Request for Injunction to Allow Prescription Heroin This Week [45]. The Vancouver-based Pivot Legal Society and Providence Health Care will be in court this week to argue that participants in the SALOME study (The Study to Assess Long-term Opioid Maintenance Effectiveness) should receive an exemption from recent amendments to federal drug laws that prohibit doctors from prescribing heroin to patients for whom other treatment options have been ineffective. Pivot is representing five patients whose condition improved while in the SALOME study, operated by Providence Health, and who can no longer access the treatment now that their time in the study is over. Click on the link for more details.
Mexican Lawmakers Hit DC, NYC to Discuss Their Marijuana Reform Proposals [46]. Legislators from the Mexican Congress and the Mexico City Assembly will be in Washington, DC, and New York City to discuss the bills they introduced [47] to decriminalize the consumption and purchase of marijuana for personal use in Mexico City and to legalize medical marijuana countrywide. Mexico City Senator Mario Delgado and Mexico City Assembly member Vidal Llerenas, both from the Democratic Revolution Party (PRD), will be in DC on March 24 and 25 and in NY on March 26 to discuss the aims of the marijuana reform proposals in Mexico. Click on the link for more details.