Marijuana and epilepsy are in the news, Sanjay Gupta strikes again, and state houses across the country are grappling with medical marijuana and CBD bills. Let's get to it: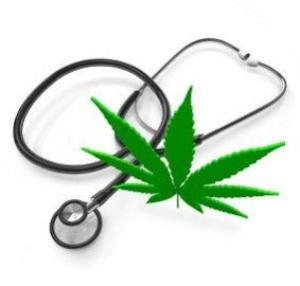 National
Last week, GW Pharmaceuticals announced that the FDA had granted orphan drug designation [15] to a cannabis-based drug developed to treat childhood-onset epilepsy, The drug, called Epidiolex, contains a highly purified, plant-derived form of cannabidiol (CBD), a non-psychoactive compound found in marijuana that doesn't produce the "high" sensation associated with THC, the plant's main psychoactive ingredient. CBD has long been used as a treatment for Dravet syndrome, a rare and severe form of epilepsy in children, and GW Pharmaceuticals sees Epidiolex as useful in treating both Dravet and Lennox-Gastaut syndrome (LGS), another rare form of childhood epilepsy.
On Tuesday, CNN's Dr. Sanjay Gupta aired a new special on medical marijuana [16]. The special, Weed 2: Cannabis Madness: Dr. Sanjay Gupta Reports was preceded by an op-ed [17] in which Gupta "doubled down" on his support for medical marijuana.
On Wednesday, the AHP released a scientific review on epilepsy [18]. The American Herbal Pharmacopoeia released Cannabis in the Treatment of Epilepsy [19], which compiles much of the leading and historical research on epilepsy and cannabis (medical marijuana) for use by scientists, physicians, patients, and parents, as well as those producing and manufacturing it for treatment.
Alabama
On Tuesday, a revised CBD Medical Marijuana bill passed the state Senate [20]. The bill, Senate Bill 174 [21] was revised by its sponsors so that the University of Alabama-Birmingham could conduct a research study. It now moves to the House.
California
On Monday, the LA city attorney said 100 dispensaries had been shuttered [22] since the city started enforcing new rules restricting them. City Attorney Mike Feuer said that besides enforcing the rules, the city had also successfully fended off legal challenges. The city attorney said he couldn't say how many marijuana dispensaries are now open in Los Angeles, since there is no permitting process for the shops. Before the measure passed last spring, police estimated roughly 700 dispensaries were operating, though others pegged the number far higher.
On Tuesday, a bill to further restrict dispensary locations died in committee. [23] The measure, Assembly Bill 1588 [24], would have widened "dispensary free" zone around schools from 600 feet to 1,000 feet, but was been blocked in the Assembly Public Safety Committee, Assembly Minority Leader Connie Conway (R-Tulare) said Tuesday. Conway is the author of the bill in question.
Also on Tuesday, the DEA and LAPD raided and closed four dispensaries [25]. They hit the Black Rose dispensary in Fairfax, Downtown Medical Caregivers off Main Street, Washington and Western Medical Group in Harvard Heights, Herbman in Exposition Park and two homes in Beverly Hills. The same person owns all the dispensaries, the DEA said.
Also on Tuesday, Los Angeles reported it had collected $1.6 million in taxes from dispensaries [26] for 2013.
Also on Tuesday, the San Diego city council gave final approval to medical marijuana regulations [27]. Under the ordinances, dispensary operators must get conditional-use permit from the city -- which will be good for five years -- and an annual public safety permit from the San Diego Police Department. Collectives may not be within 1,000 feet of public parks, churches, child care centers, playgrounds, residential care facilities, schools and other dispensaries, and not be within 100 feet of residential zones. Dispensaries also are barred from having on-site medical professionals -- a law intended to prevent such businesses from becoming "one-stop shops." This should mark an end to a three-year battle that began after the council passed more restrictive regulations in 2011.
On Wednesday, San Bernardino SWAT teams raided two dispensaries [28]. Little more is known at this point.
Michigan
Last Friday, state regulators recommended added PTSD as a qualifying condition [29]. The Michigan Medical Marihuana Review Panel appointed by the Department of Licensing and Regulatory Affairs has decided to recommend that the department add PTSD to the list of qualifying conditions for medical marijuana. It is now up to Steve Arwood, Director of the Department of Licensing and Regulatory Affairs, to accept or reject the recommendation.
On Tuesday, a pair of medical marijuana bills got a hearing [30]. [30] Two bills that would legalize the manufacture and sale of medical marijuana-infused products such as brownies and oils and permit communities to allow and regulate marijuana dispensaries in their towns got a hearing in the Senate Government Operations Committee hearing Tuesday, but no vote. Committee chair and Senate Majority Leader Randy Richardville (R-Monroe) is not expected to schedule another hearing for at least a couple of weeks. The bills are House Bill 5104 [31]and House Bill 4271 [32].
Also on Tuesday, the Howell city council approved a dispensary moratorium [33]. Council members said they were waiting for clarity from the state legislature.
New Hampshire
On Friday, the House passed a medical marijuana home cultivation bill [34]. The measure, House Bill 1622 [35], would allow patients and/or caregivers to grow up to two plants until dispensaries open near their residences. The bill now goes to the state Senate.
New Jersey
Last Friday, the health department said it would not consider expanding its qualifying disease list until 2015 [36]. The state's medical marijuana law, signed four years ago, required the health department to consider adding new diseases requested by the public after it submitted two annual reports, beginning in 2011, charting the program's progress. But it is too soon to add more illnesses and place greater demands on the program, Health Department Commissioner Mary O'Dowd's spokeswoman Donna Leusner said.
New York
On Monday, Assembly Democrats rolled a medical marijuana bill into this week's budget proposal [37]. The move is designed to get some traction for medical marijuana, which has been stymied for years in the state Senate.
Oregon
Last Thursday, the Medford city council voted for a moratorium on dispensaries [38]. But it will take another vote, on a second reading of the bill, to enact it formally. The city argues that despite state action, marijuana is still illegal under federal law. Last fall, it revoked the business license of Mary Jane's Attic and Mary Jane's Basement, located in a shopping center.
Last Friday, the Senate gave final approval to the statewide dispensary regulation bill [39]. The final version of the bill gives local governments the ability to ban dispensaries, but only for one year. The bill now goes to Gov. John Kitzhaber (D), who has not said whether he will sign it.
On Tuesday, state officials said 281 dispensaries began the process of registering with the state [39]. A new law, passed in 2013, directed the Oregon Health Authority to create a registry of medical marijuana facilities. Those facilities must follow security and testing rules and they have to carefully track the marijuana coming in and out of their stores. The state, meanwhile, has two regulators who will inspect the establishments annually.
South Carolina
Last Thursday, a CBD medical marijuana bill won a House committee vote [40]. The bill calls for clinical trials of a CBD-based drug and would also allow doctors to prescribe CBD oil pharmaceuticals, although it's unclear whether all doctors would be able to do so.
Utah
On Tuesday, the state Senate passed a CBD medical marijuana bill [41]. The bill would allow compassionate use of non-intoxicating cannabis oil by Utahns with untreatable epilepsy. It passed the Senate by a wide margin, despite reservations some senators have about the oil's safety and long term benefits. House Bill 105 [42] now goes back to the House, which had already passed it, but now must sign off on changes in the Senate version.
Vermont
On Wednesday, the state Senate passed a medical marijuana expansion bill [43]. The bill lifts the 1,000-patient cap on the state's dispensaries and authorizes two more dispensaries. Senate Bill 247 [44] now heads to the House.
Washington
On Saturday, the state Senate approved a bill regulating dispensaries [45]as part of an effort to roll the medical marijuana system into the state's new legal marijuana system. The current unregulated dispensaries would have to close or obtain a state license by September 2015. The bill also allows patients to grow their own, but reduced the amount they can grow and possess. Senate Bill 5887 [46] now goes to the House. The legislative session ends this week.
[For extensive information about the medical marijuana debate, presented in a neutral format, visit MedicalMarijuana.ProCon.org [47].]