California's Democrats endorse marijuana legalization, Caricom gets ready to talk marijuana, Attorney General Holder calls for expanded access to naloxone to prevent overdose deaths, legislatures in the Pacific Northwest make moves on medical marijuana, and more. Let's get to it: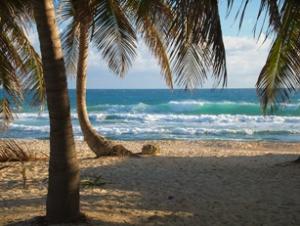 Marijuana Policy
Rep. Jared Polis Introduces Federal Marijuana Impaired Driving Bill [27]. Rep. Jared Polis (D-CO), a supporter of marijuana legalization, has introduced the Limiting Unsafe Cannabis-Impaired Driving (LUCID) Act, which would expand the federal definition of an impaired driver to include those impaired by marijuana use. The bill is not yet available online, and the devil is in the details. Stay tuned.
California Democratic Party Endorses Legalization [28]. The California Democratic Party voted Sunday to include in its platform a plank "to support the legalization, regulation and taxation of pot in a manner similar to that of tobacco or alcohol."
Support for Legalization at CPAC [29]. Attendees at the Conservative Political Action Conference in Washington included many supporters of marijuana legalization, according to both a Huffington Post informal survey and a CPAC straw poll [30], which had 62% saying legalize it.
Medical Marijuana
New Jersey Program Won't Consider Adding New Conditions Until 2015 [31]. A Health Department spokesperson said late last week that the state's medical marijuana program will not consider expanding the list of conditions covered under state law until next year. That would appear to contradict the law, which required the health department to consider adding new diseases requested by the public after it submitted two annual reports, beginning in 2011, charting the program's progress. It also required the health department to produce a biennial report in 2012 and every two years after assessing whether there were enough growers to meet demand. But the Chris Christie administration didn't issue any reports at all until late last month, and now says it is too soon to add more illnesses.
Washington Senate Votes to Regulate Medical Marijuana [32]. Legislation that would essentially fold the state's existing medical marijuana program into the I-502 legalization framework passed the Senate Saturday. Senate Bill 5887 [33] would require dispensaries to be licensed under the legalization format. Patients could get their medicine there or grow their own, and they could voluntarily register with the state to get a partial tax break and buy greater quantities than allowed under general legalization. The measure now goes to the House, which has already passed a bill that requires mandatory patient registration. The session ends this week.
New York Assembly Democrats Roll Medical Marijuana Bill into Budget Proposal [34]. In a bid to finally get medical marijuana through the legislature, Assembly Democrats have folded a bill to do that into this week's budget proposal. The bill resembles the Compassionate Care Act introduced by Assemblyman Dick Gottfried (D-Manhattan), but is not identical to it.
Harm Reduction
Holder Calls Heroin ODs "Urgent Public Health Crisis," Calls for Expanded Naloxone Access [35]. US Attorney General Eric Holder Monday said the Justice Department was stepping up efforts to slow the increase in heroin overdose deaths. As part of that effort, he reiterated the administration's call for more law enforcement agencies to be equipped with the opiate overdose reversal drug naloxone (Narcan).
Methamphetamine
Pseudoephedrine Restriction Bill Introduced in Missouri House [36]. Reps. Stanley Cox (R-118) and Kenneth Wilson (R-12) have filed a bill that lowers limits on the amount of pseudoephedrine-based medicines that people can purchase each month, sets an annual limit on purchase amounts, lowers the amount people can legally possess, and requires a prescription for anyone with a felony drug offense. House Bill 1787 [37] is similar to legislation filed earlier this year in the Senate. That bill, Senate Bill 625 [38], is currently before the Senate Judiciary Committee.
International
LEAP Proposes Amendment to UN Drug Treaties [39]. Law Enforcement Against Prohibition [40] (LEAP) has proposed an amendment to the UN drug treaties, the legal backbone of global drug prohibition. The amendment seeks to "eliminate the criminalization-oriented drug policy paradigm and replace it with a health, harm reduction, and human rights-oriented policy." The proposed amendment is accompanied by a letter to world leaders [41] from LEAP executive director Neill Franklin. Read the amendment by clicking on the title link and sign onto it at the MoveOn.org link here [42].
Caricom Leaders to Debate Marijuana Legalization This Week [43]. Leaders of the Caribbean Community (Caricom [44]) trade bloc will discuss a preliminary report on decriminalizing marijuana and exploring its medicinal uses at a two-day summit beginning today on the Caribbean island of St. Vincent. The summit comes on the heels of a research report released last week by Caricom researchers that found such moves could help the region's sluggish economy.
Mexico Kills La Familia Cartel Leader -- Again [45]. Mexican authorities are reporting that that they killed Nazario "El Mas Loco" (The Craziest One) Moreno in a shootout in Michoacan Sunday. The funny thing is that Moreno, one time leader of the La Familia Cartel, was also reported killed by authorities in December 2010. But his body was never found, and now government spokesmen say he was still alive and was acting as head of La Familia's replacement, the Knights Templar Cartel.