A drug suspect was killed and four SWAT officers were wounded Wednesday night when police in Indianapolis raided a Near Eastside home on a drug warrant. Andrew Sizemore, 27, becomes the 10th person to die in US domestic drug law enforcement operations so far this year [14].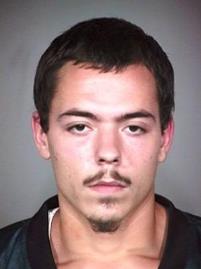 According to
The Indianapolis Star
[15]
, citing police sources, SWAT officers were serving a search warrant on a suspected drug operation when they were met by gunfire. Police shot back, killing Sizemore.
None of the injured officers were seriously wounded, and three had been released from the hospital by early Thursday.
Police said they seized heroin, 13 guns, and $120,000 in cash inside the house. Five people inside the house were arrested. Three were arrested for "visiting a common nuisance," while one was arrested on drug dealing charges and another was detained with no charges specified. Police also confiscated four vehicles.
The house was protected by surveillance cameras, which could have alerted occupants to the raiders' presence.
"That put our officers at a disadvantage, but they overcame it," said Indianapolis Public Safety Director Troy Riggs said, adding that the shootout could be a harbinger of things to come as police go after criminals. "None of us want these things to happen," Riggs said, "but at the end of the day with the the aggressiveness with which your police department is going after those who are committing criminal acts, this is always a possibility."
In a follow-up story, The Star [16] reported that as word of Sizemore's death spread Thursday, friends and family members created a small shrine in his honor, leaving stuffed animals, flowers, a can of energy drink, a snack cake, and a candle. One sign on the shrine said: "RIP, Drew. We Love and Miss You." Another read: "There was no reason for him to die."
Sizemore had no criminal record except for an arrest for trespassing when he was 19.
The Star also reported that some neighborhood residents "were leery to comment" and "some were even hostile to reporters seeking information about the neighborhood and the people who lived in the house."