In the third California drug war killing in a week, police in San Diego County shot and killed a fleeing drug suspect last Friday. Michael Paul Napier, 33, becomes the 9th person to die in US domestic drug law enforcement operations so far this year [11].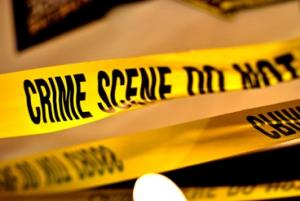 Although Napier was killed last Friday, authorities did not release his name or details about why he was wanted until Monday.
According to KUSI TV News [12], citing police sources, the San Diego County sheriff's gang enforcement team was attempting to arrest Napier on two felony drug warrants and as a suspect in two recent burglaries when they encountered him in the garage of a North County apartment complex.
Detectives identified themselves and ordered Napier to raise his hands, but instead, he moved his hands toward his waistband. "Fearing that the suspect was reaching for a gun, Deputies Brandon Boisseranc and Nicholas Danza opened fire," the TV reported.
"The deputies were aware Napier was a documented gang member with a history of possessing firearms," sheriff's Lt. Glenn Giannantonio explained.
Napier died at the scene. No weapon was recovered.
"After the shooting, it was determined that Napier did not have a weapon on him, although there was a knife stuck in the garage wall next to where he was standing," Giannantonio said. "A search of the garage yielded stolen property from at least one residential burglary and one vehicle burglary."