Legalization proves profitable for Colorado's coffers, decrim moves closer in DC, more drug test bills get filed, Vermont attempts to do something about its opioid problem, a crime lab scandal brews in Florida, and more. Let's get to it: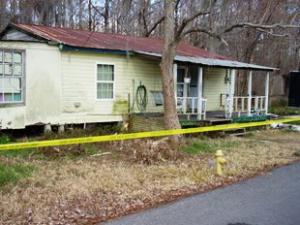 Marijuana Policy
DC City Council Approves Decriminalization Bill [19]. The District of Columbia city council today gave initial approval to the "Marijuana Possession Decriminalization Amendment Act of 2014" (Council Bill 20-409 [20]), which would eliminate the threat of arrest for possessing or using marijuana and ensure that people are no longer saddled with life-long convictions that make it difficult to obtain employment and housing. The bill still faces another council vote, needs the approval of the mayor, then needs Congress to let it happen.
Colorado Takes in $1.2 Million in Marijuana Taxes in First Month [21]. According to an NBC News survey [22] of Colorado retail marijuana shops, pot sales in the month since they were legal have contributed at least $1.24 million in tax revenues to state coffers. But wait -- there's more: The survey only counted tax receipts from half of the shops that opened New Year's Day, meaning the month's total is probably in the $2.4 million to $3 million range.
Arizona Democrat Files Marijuana Legalization Bill [23]. State Rep. Ruben Gallegos (D) and 12 other Democrats have filed a bill to "regulate and tax marijuana in a manner similar to alcohol." The measure, House Bill 2558 [24], allows for the possession of up to an ounce and a small number of plants as well. Another bill, House Bill 2474 [25], would decriminalize the possession of up to an ounce.
Medical Marijuana
CBD Oil Medical Marijuana Bill for Epileptic Kids Filed in Utah [26]. A bill that would allow for the importation into the state of marijuana extracts containing cannabidiol for use by epileptic children has been filed in Salt Lake City. Rep. Gage Froerer (R-Huntsville) introduced House Bill 100 [27] yesterday.
Hemp
Indiana Senate Passes Hemp Bill [28]. A bill that would allow the production of industrial hemp in the Hoosier State was approved unanimously by the Indiana Senate Monday. Senate Bill 357 [29] would require a waiver from federal law before hemp could be grown there. The bill now heads to the House.
Drug Testing
Georgia Food Stamp Drug Test Bill Filed [30]. State Rep. Greg Morris (R-Vidalia) has filed a bill to require mandatory, suspicionless drug testing for food stamp recipients. The bill is House Bill 772 [31]. Similar legislation ordering mandatory, suspicionless drug testing for welfare recipients was signed into law in 2012, but never implemented after a federal judge struck down a similar Florida law.
Northern Marianas Bills Would Require Drug Tests for Candidates, Elected Officials [32]. Bills that would require that candidates for political office and elected officials submit to mandatory drug testing have passed the House Committee on Judiciary and Government Operations. House Bill 18-21 requires testing for candidates, and House Bill 18-152 requires testing for elected officials. The US Supreme Court has found a similar Georgia law unconstitutional.
Drug Treatment
Vermont Rolls Out Early Intervention Program for Criminal Drug Users [33]. Gov. Peter Shumlin (D) and other state officials Monday announced a new program to divert crime-committing drug users into a pre-court, 90-day drug treatment program. If they successfully complete the program, they will not be prosecuted. Only those with nonviolent offenses will be eligible. "Instead of treating this as a crime, let's treat it as the disease that it is and offer addicts the opportunity to get into treatment, get the support they need and if they succeed, never to have to go through the criminal process," Shumlin said Monday at the Rutland County Courthouse.
Law Enforcement
Crime Lab Scandal Has Florida Police Reviewing Thousands of Drug Cases [34]. Hundreds of drug convictions may be jeopardized and thousands of drug cases are under review in Florida after a single chemist at a state-run crime lab was accused of tampering with evidence. The chemist, who works at the Pensacola Regional Crime Lab, is suspected of removing "large" quantities of prescription pills from evidence packages and replacing them with over-the-counter medications, the Florida Department of Law Enforcement announced Saturday. That chemist handled at least 2,600 drug cases.
Methamphetamine
Indiana House Passes Meth Property Disclosure Bill [35]. A bill that would require Indiana property owners to disclose to potential new buyers whether the property had previously been used to manufacture methamphetamine passed the House Monday. The bill, House Bill 1141 [36], would require that such properties be listed on a state web site until at least 90 days after it has been certified as decontaminated. The measure now goes to the Senate.
International
Scholar Francisco Thoumi Offers Comprehensive Analysis of FARC Illicit Drug Cultivation Proposals [37]. Colombian scholar Francisco Thoumi, a long-renowned expert on drug production and trafficking there, has authored a lengthy analysis of the FARC's proposals in peace negotiations with the Colombian government in the area of illicit crop cultivation. The article is Las FARC y el campesinado cultivador de plantas ilícitas: dilemas, ideología y decisiones [38] (The FARC and the Drug-Growing Peasantry: Dilemmas, Ideology, and Decisions). It is in Spanish, but can be translated.
In Colombia, British Liberal Democrat Leader Says UK Should Abandon Current Drug Policies [39]. During a visit to Colombia, British Lib Dem leader Nick Clegg said Britain should abandon its current drug policies because they're not working. He said new approaches were needed, but declined to back full legalization. He said the Lib Dems would offer their own alternative proposals shortly.