Short-sighted Tories slam a Welsh harm reduction drug testing program, DC could decriminalize marijuana possession tomorrow, Oregon's governor thinks the legislature should legalize it, South Dakota legislators get busy with bad bills, and a South Dakota Indian reservation is thinking about legalization, and more. Let's get to it: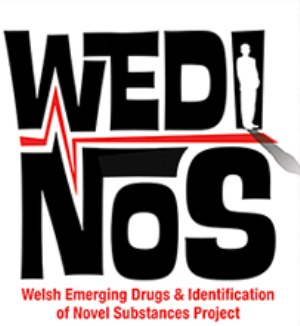 Marijuana Policy
DC City Council Votes on Decriminalization Tomorrow [21]. The DC city council is expected to vote Tuesday to approve the "Marijuana Possession Decriminalization Amendment Act of 2014 (Council Bill 20-409 [22])" would eliminate the threat of arrest for possessing or using marijuana and ensure that people are no longer saddled with life-long convictions that make it difficult to obtain employment and housing. Instead of arresting people the bill would impose a $25 civil fine for possession and a $100 civil fine for smoking marijuana in public places, as well as forfeiture of the marijuana and any paraphernalia used to consume or carry it.
Oregon Governor Wants Legislature to Act on Legalization [23]. Faced with the seeming inevitability of marijuana legalization in his state, Oregon Gov. John Kitzhaber (D) said last Friday the legislature should take it up. "I hear the drumbeats from Washington and Colorado," he said. "I want to make sure we have a thoughtful regulatory system," Kitzhaber said. "The Legislature would be the right place to craft that." A bill to do that, Senate Bill 1556 [24], is currently before the legislature. If the legislature doesn't act, a ballot initiative [25] that could legalize marijuana in the state is waiting in the wings.
South Dakota's Pine Ridge Indian Reservation Considers Legalization [26]. The Oglala Sioux Tribal Council on southwestern South Dakota's Pine Ridge Reservation has taken preliminary steps toward a public vote on marijuana legalization. Last week, the tribe's business development community approved the measure, and Tribal Chairman James Cross supports it. The full tribal council could approve a vote within the next month.
California Legalization Initiative Cleared for Signature-Gathering [27]. The Marijuana Control, Legalization and Revenue Act [28] (MCLR) initiative was approved last Friday for signature gathering to begin. Organizers now have until May to qualify for the November 2014 ballot. They need 504,000 valid voter signatures to do so. Three other legalization initiatives have also been submitted, but at this point, it appears unlikely that any of the initiatives will qualify for the ballot.
Two-Thirds of Hawaiians Ready to Legalize It, Poll Finds [29]. Support for marijuana legalization in the Aloha State has jumped nine points since 2012 and now stands at 66%, according to a new QMark Research Poll. The survey also found 77% opposed jail time for pot possession and 85% supported allowing medical marijuana dispensaries.
New Jersey Poll: Only 41% Support Legalization [30]. A new Fairleigh Dickinson University PublicMind Poll has support for legalizing small quantities of marijuana or personal use at 41%, although it is trending upward. "These numbers point to the possibility that fertile ground exists in the state for those looking to expand legalization beyond medicinal use," poll director Krista Jenkins said. "Policymakers will likely be watching for changes in public opinion as the percentage difference between those in favor and opposed gets closer to the 50/50 mark. Right now, however, a majority of the public remains opposed."
Medical Marijuana
Portland, Oregon, Medical Marijuana Business Symposium Draws Hundreds [31]. Hundreds of people showed up in Portland Saturday at a marijuana business symposium to give and get advice on how to operate dispensaries and related businesses in the state. Beginning in March, the state of Oregon will start accepting applications for the businesses, making it a taxed and regulated industry.
Guam Senate Passes Bill to Put Medical Marijuana on the Ballot [32]. The Guam Senate Saturday approved Bill 215 [33], which would put the question of legalizing medical marijuana directly to the voters. The governor could still veto it, but unless he takes affirmative action to do so it will go into effect. Sponsor Sen. Tina Muna Barnes (D-Mangilao) amended the bill to allow for a popular referendum after running into opposition in the legislature.
New Mexico Medical Marijuana Grower Sues over Stalled Permit [34]. A Santa Fe man has sued the state Department of Health over what he describes as a severe medical marijuana shortage. Mark Springer of Medical Marijuana, Inc. accuses the department of failing to act on his application and asks that it reopen the application period for growers and ease limits on how much they can grow.
Michigan Medical Marijuana Bills Stalled [35]. Two bills that would make it easier for patients to acquire medical marijuana, including allowing dispensaries and the use of edibles, passed the House late last year, but now appear stalled by a hostile Senate committee chair. They are stuck in the Senate Government Operations Committee, chaired by Senate Majority Leader Randy Richardville (R-Monroe), who is not a big fan. "I'm going to sit on them for awhile," he said. The two bills are House Bill 5104 [36] (edibles) and House Bill 4271 [37] (dispensaries).
Methamphetamine
South Dakota Meth Precursor Registry Bill Passes Senate [38]. A bill that would make South Dakota the 30th state to join the National Precursor Log Exchange (NPLEx) to track pseudoephedrine sales passed the Senate last week. Senate Bill 24 [39] now heads to the House for consideration.
Drug Testing
South Dakota Public Benefits Drug Testing Bill Filed [40]. A bill that would direct the state Department of Social Services to screen and drug test public benefits applicants for drug use has been filed in the South Dakota Senate. State Sen. Mark Kirkeby (R-Rapid City) tried and failed with similar bills in 2011 and 2012, but he's back this year with Senate Bill 123 [41].
International
French Legislator Has Bill to Legalize Marijuana [42]. A Green Party legislator said Saturday she had written a bill to legalize marijuana in France. Sen. Esther Benbassa, who represents a district on the outskirts of Paris, said France suffered from "a paradox," with some of the toughest marijuana laws in Europe, but also rising use levels.
Welsh Tories Attack Government for Funding Harm Reduction Drug Testing [43]. Public Health Wales is operating a web site, Wedinos [44], where individuals can have drug samples tested for content and purity, and that has Welsh Tories crying foul. "This website suggests that Labour in Wales has given up the fight against drugs," complained Shadow Health Minister Jim Millar. "This free service is not just testing recreational highs, but illegal and dangerous drugs including heroin, cocaine and crack and gives advice on snorting and injecting substances." A government spokesman responded that it totally rejects those charges. "We are taking action to help individuals and society deal with the problems of substance misuse," he said. "Wedinos can provide essential intelligence and can help save lives. "It contributes to the wider UK and European Early Warning Systems in place to identify and monitor changing trends in drug use."
United Arab Emirates Toughens Drug Trafficking Laws [45]. The United Arab Emirates (UAE) is vowing to seize assets from drug dealers and traffickers, but at the same time, it is working to enhance drug treatment services as part of "a containment policy for drug addicts, guiding them towards annihilating their addiction through innovative services."