Big news on a couple of fronts regarding federal sentencing and federal prisoners, the DC council is set to approve decriminalization, Minnesota's welfare drug testing law gets some pushback, and more. Let's get to it: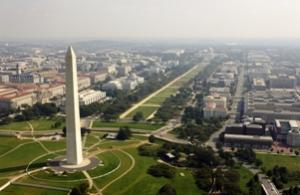 Marijuana Policy
DC City Council to Vote on Decriminalization Bill Tuesday [24]. The District of Columbia city council will vote Tuesday on the decriminalization bill, the Drug Policy Alliance [25] said Thursday in an email to supporters. The link above is to the bill itself.
Missouri Marijuana Legalization Bill Introduced [26]. Rep. Chris Kelly (D-Columbia) Wednesday introduced House Bill 1659 [27], which would allow adults to possess and grow small amounts of marijuana and set up a taxed and regulated marijuana commerce regime.
Latest Poll Has Arizona Voters "Narrowly Opposing" Legalization [28]. Marijuana legalization had the support of 43% of voters, with 51% in a Scutari and Cjeslak poll released Wednesday. That's the fourth poll in the last year on the topic, all conducted by different pollsters. Two show majorities for legalization; two don't.
Medical Marijuana
Oregon Sees Conferences in Ashland, Portland This Week [29]. Would-be marijuana entrepreneurs in Oregon have two conferences aimed at them this week. The two-day Oregon Medical Marijuana Business Conference [30] began today in Ashland. The National Cannabis Industry Association [31] is holding a one-day "Northwest Cannabusiness Symposium" in Portland on Saturday. An Oregon law allowing dispensaries goes into effect March 3.
Charlie Crist Will Vote for Florida Medical Marijuana Initiative [32]. Florida Democratic gubernatorial candidate Charlie Crist said Wednesday he plans to vote for the state's pending medical marijuana initiative. "This is an issue of compassion, trusting doctors, and trusting the people of Florida," he said. "I will vote for it."
Drug Testing
Minnesota Welfare Drug Test Law Draws Flak [33]. Democratic Farm Labor (DFL) legislators, county officials and anti-poverty advocates are pushing back against the state's 2012 law mandating drug tests for welfare recipients with drug felonies. At a hearing Wednesday, Rep. Rena Moran (DFL-St. Paul) said she would propose a bill that would effectively overturn the law by giving counties the discretion to decide whether to apply it or not. County officials complained that the law is expensive to implement and actually affects few people. In one county, one county was forced to spend $1,500 in staff time to search out and test the one person to whom the law applied.
Search and Seizure
NYC Mayor DeBlasio Drops "Stop and Frisk" Appeal [34]. The New York City mayor's office filed papers seeking to drop an appeal of a judge's decision ordering major reforms to the police department's stop-and-frisk policy. A judge ruled last year that the New York Police Department had discriminated against blacks and Hispanics with how it went about stopping, questioning and sometimes frisking people on the street. The judge ordered major reforms to the department's implementation of the policy. Then-Mayor Michael Bloomberg appealed the decision.
Sentencing
Senate Judiciary Committee Approves Smarter Sentencing Act [35]. The Senate Judiciary Committee today approved the Smarter Sentencing Act on a 13-5 vote. It now goes to the Senate floor. Similar legislation is pending in the House.
Justice Department Calls for Drug Prisoners to Seek Clemency [36]. In an unusual move, the Obama administration Thursday told defense lawyers they should suggest more inmates serving time on drug charges who might be deserving of clemency. In a speech [37] to the New York State Bar Association, Deputy Attorney General James Cole told attendees that the Justice Department wanted more names to forward to the White House -- and that the defense bar could be of assistance.
Synthetic Drugs
Minnesota Synthetic Drug Bill Wins Committee Vote [38]. Minnesota's House Select Committee on Controlled Substances and Synthetic Drugs Wednesday approved a bill that would toughen laws against new synthetic drugs by expanding the definition of "drug" under the law to include any "substance or derivative… when introduced into the body, induces an effect substantially similar to… controlled substance regardless of whether the substance is marketed for the purpose of human consumption." The legislation would also empower the Board of Pharmacy to execute "cease and desist" orders on stores that sell the substances.
International
Israeli Cops Keep Arresting Small-Time Hash Possessors, Despite Prosecutor's Instructions to Lay Off [39]. Israeli police keep arresting people for small-time hashish and marijuana possession even though longstanding policy directives from the attorney general instruct them not to. The state prosecutor's office said Wednesday it hadn't instructed them to do so.
Bermuda Marijuana Reform Group Seeks Input [40]. The Cannabis Reform Collaborative [41] (CRC) is soliciting for public input and is inviting members of the community to submit their thoughts and research on the topic of cannabis reform. Click on either link for complete details.
Drug Prohibition Leads to Central America Deforestation, Study Finds [42]. Drug trafficking threatens forests in remote areas of Honduras, Guatemala, Nicaragua, and other nearby countries, according to a research report in Science magazine. Most media outlets have portrayed the finding as "Drug Trafficking Leads to Central America Deforestation," but as the authors of the article note, "Drug policies are also conservation policies, whether we realize it or not. US-led militarized interdiction, for example, has succeeded mainly in moving traffickers around, driving them to operate in ever-more remote, biodiverse ecosystems. Reforming drug policies could alleviate some of the pressures on Central America's disappearing forests." The article is Drug Policy as Conservation Policy: Deforestation [43]; available to members or subscribers.