Lots of activity on the marijuana and medical marijuana fronts today, and an academic study casts doubt on the utility of student drug testing. Let's get to it: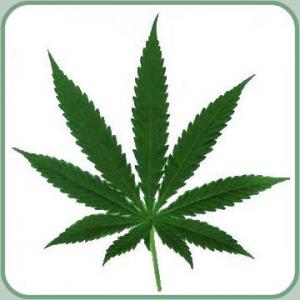 Marijuana Policy
DC Decriminalization Bill Gets Committee Vote Tomorrow [19]. A bill that would decriminalize the possession of small amounts of marijuana goes for a vote before the city council's Judiciary and Public Safety Committee Wednesday. It is expected to pass. The measure is also expected to get through a vote of the full council later.
Pennsylvania NAACP Backs Away from Legalization [20]. The president of the Pennsylvania NAACP said Monday that even though one state branch supported marijuana legalization last year, that support was "illegal" and didn't reflect the state group's position. The Cheltenham branch had supported a legalization bill introduced by Sen. Daylin Leach (D-Montgomery County), but state NAACP head Jerome Mondesire said that was a no-no. "That can't be done locally," he said. "They've been asked to back away from it and they have."
Colorado Marijuana Possession Cases Dropped Big-Time After Legalization, But Didn't Disappear [21]. Figures from the Colorado judiciary show that marijuana-related cases dropped 77% between 2012 and 2013, and the number of simple possession cases has dropped from 714 a month in the first part of 2012 to just 133 a month a year later. Possessing less than an ounce of marijuana only remains illegal for people under 21.
Wyoming Marijuana Legalization Initiative Filed [22]. Activists with Wyoming NORML [23] last week filed a proposed initiative with state officials that would allow medical marijuana patients to grow 12 plants and let all Wyoming adults 21 and over possess marijuana for personal use. Organizers are aiming at the 2016 ballot. The proposed initiative would decriminalize recreational use and public displays of 3 ounces or less of marijuana.
Project SAM to Help Fight Legalization in Alaska [24]. Project SAM, the anti-marijuana legalization group headed by former Congressman Patrick Kennedy (D-RI) and former drug czar's office employee and media go-to guy Dr. Kevin Sabet, will assist local efforts to defeat a proposed marijuana legalization initiative. The initiative has handed in signatures and awaits signature verification. Sabet said Monday he had been asked by a "handful of leaders" to help fend off legalization. Sabet also repeated his favorite frightening refrain -- that legalization would not lead to regulated marijuana sales, but to "Big Marijuana," supposedly something akin to Big Pharma or Big Tobacco.
Medical Marijuana
San Jose Dispensary Initiative Filed [25]. California's third largest city (sorry, San Francisco) could see a popular vote to block a ban on dispensaries after activists filed an initiative Monday with city officials. City officials have been moving to close them down, but initiative backers hope to get enough signatures to qualify the measure for the November ballot. The city has been sending "cease and desist" letters to dispensaries and is set to vote on an ordinance that would effectively ban them in 99% of the city. The initiative would set a minimum of 50 dispensaries for the city. Organizers need 20,372 valid voter signatures by May 16 to qualify.
Alabama Medical Marijuana CBD Bill Filed [26]. The Alabama legislative session begins today, and a medical marijuana bill awaits. The bill, House Bill 104 [27], was pre-filed last week and is sponsored by Reps. Mike Ball (R-Madison), Patricia Todd (D-Birmingham), and Allen Farley (R-McCalla). It would provide a medical necessity defense for people seeking to be treated with cannabidiol (CBD).
Minnesota Governor Not Ready for Medical Marijuana, But Open to Study [28]. Minnesota Gov. Mark Dayton (DFL) said Monday he is not ready to allow medical marijuana in the state, but would be open to a study on the issue. "I've said since I ran for office that law enforcement has enough to contend with, and I am not going to support something that has the adamant opposition of law enforcement in Minnesota, and that is still the case," he said. "I'd be supportive of funding for an independent, objective study of what other states have done, what have the results been," he said.
Key Supporter Says New York Medical Marijuana Bill Not Ready for Senate Vote [29]. State Sen. Diane Savino (D) said Monday that a pending medical marijuana bill "isn't ready" for a Senate vote. Medical marijuana bills have repeatedly passed the Assembly, only to be blocked in the Senate, which is controlled by Republicans and a handful of independent Democrats, including Savino. "We're not playing politics with this issue," Savino said. "There are patients whose lives are being affected by this issue. We're going to build support for this the way we build support for everything else. There is sufficient support in both conferences." But, she added, "...You can't force a bill to the floor until the bill is ready. The bill will be ready when I let you know it's ready."
Washington State Bill Would Protect Medical Marijuana Patients, Program [30]. In the wake of legalized marijuana under I-502, medical marijuana supporters have filed a bill, House Bill 223, to keep some key medical marijuana provisions from being swept away in the legalization tide. The bill would provide a clear mechanism for licensing and regulating dispensaries and preserve patients' rights to grow their own medicine. I-502 legalized sales and possession of marijuana, but not home growing, and there have been some efforts within officialdom to wipe out or reduce personal cultivation for patients as well under its rubric. (The bill was not up on the legislative web site as of Tuesday.)
Drug Testing
Study Finds Student Drug Testing Ineffective; Positive School Environments Better [31]. A study published in the January issue of the Journal of Studies on Alcohol and Drugs has found that school drug tests don't deter kids from smoking marijuana, but that creating a positive school environment may be more effective. Researchers tracked students from schools with and without drug testing policies and found no significant differences in the likelihood that students would try marijuana. "Even though drug testing sounds good, based on the science, it's not working," said study author Daniel Romer, of the University of Pennsylvania Annenberg Public Policy Center.
International
Kazakhstan MP Wants Marijuana Farms Leased to Pharmaceutical Companies [32]. A Khazakh member of parliament -- who also just happens to be the president's daughter -- has suggested leasing broad swathes of land currently using for illicit marijuana farming to major pharmaceutical companies. MP Dariga Nazarbayeva suggested to parliament that "We review our attitude to cannabis." The interior minister, Kalmukhanbet Kasymov, appeared receptive, saying, "You can't just seal off 140,000 hectares of land. Cannabis is spreading across our country." Decades of eradication efforts in Kazakhstan have proven ineffective.