New York Gov. Andrew Cuomo (D) will use his State of the State address Wednesday to announce he will sign an executive order to allow the limited use of marijuana, the New York Times [12] reported Saturday. The move comes as the state legislature is set to debate pending medical marijuana legislation in Albany.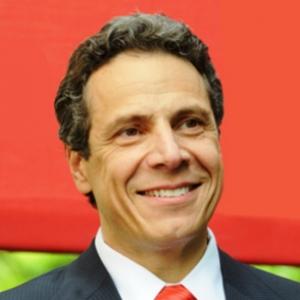 The executive order will cite a 1980 law that allows for the use of controlled substances to treat serious illnesses. The narrowly-tailored program will allow only 20 hospitals statewide to provide marijuana to patients suffering from a short list of specified conditions. The Department of Health, in consultation with experts, will be charged with drafting regulations for the program.
Under that 1980 law, a little-known bit of New York medical marijuana history occurred. The state Department of Health study conducted a large scale clinical trial [13] using NIDA-supplied marijuana cigarettes to study the effectiveness of inhaled marijuana in preventing nausea and vomiting due to chemotherapy. That study found that marijuana was as effective or more effective than standard anti-emetics 93% of the time.
The move is a departure for Gov. Cuomo, who has previously expressed opposition to medical marijuana. The governor's apparent change of heart on the issue could spur the state Senate, which has yet to even hold a hearing on the pending bill, to finally act.
The move is a step in the right direction, but more needs to be done, said advocates.
"We thank the governor for his leadership and for taking action on behalf of some suffering patients in New York," said Gabriel Sayegh, state director for the Drug Policy Alliance [14]. "With the Senate failing to act, patients have been left to suffer. The governor is doing everything he can within his executive power to help alleviate the suffering of some patients, without having to wait on the Senate."
But, Sayegh noted, a 34-year-old law may not be sufficient to address issues around medical marijuana, and that means the legislature isn't off the hook.
"The legislature still needs to act," he said. "Comprehensive medical marijuana legislation has long languished in Albany. The Assembly has on four occasions passed the Compassionate Care Act [15], but the Senate has failed to take action or even hold a hearing on the issue. The logjam in the Republican-controlled State Senate has made New York the only state in the Northeast without a medical marijuana program -- so New Yorkers continue to suffer while residents in neighboring states can gain much-needed relief. That's not acceptable."