Marijuana continues to suck all the air out of the room when it comes to drug policy, with news on the legalization, medical, and international fronts. The only non-marijuana-related item we have today is the murder of a confidential informant. Let's get to it: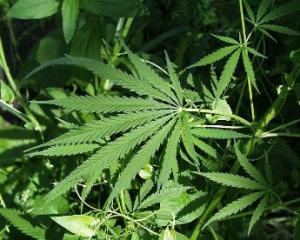 Maryland Senate President Ready to Legalize Marijuana
[19]
. Maryland Senate President Thomas "Mike" Miller Jr. said Friday he would support legislation to legalize and tax marijuana. "I favor the legalization and taxation of marijuana, with restrictions," Miller said. "I know where people are going to be a generation or two from now."
Arizona Activists Aim at 2016 Marijuana Legalization Initiative [20]. A drive to put a marijuana legalization on the ballot this year in Arizona is going nowhere. Supporters have gathered only 10,000 of the 259,200 signatures needed by July 3 to qualify for the ballot, and have no money to fund signature gathering, so they are now looking to 2016, when big bucks are more likely to be available.
Rasmussen Low-Ball Poll Has Support for Marijuana Legalization at Only 41%. [21] A new poll from the conservative pollster Rasmussen has support for legalization at only 41%, with 50% opposed. That's down three points from a Rasmussen poll last August. The Rasmussen polls are low end outliers; most other polls show support for legalization at or above 50%.
Medical Marijuana
New York Governor to Move on Medical Marijuana [22]. Gov. Andrew Cuomo (D) will issue an executive order allowing a small number of hospitals in the state to recommend medical marijuana to patients. He is expected to make the formal announcement during his state of the state address Wednesday.
West Virginians Rally for Medical Marijuana As Polls Finds Support [23]. Small numbers of people rallied in Huntington Sunday in support of medical marijuana. They also set up shop over the weekend in front of the Cabell County Courthouse, holding signs and educating passersby. Lawmakers are preparing to reintroduce legislation there, and a new poll [24] finds that 56% of West Viriginians support legalizing medical marijuana, up three points from last year.
Tennessee Legislator Files Medical Marijuana Bill [25]. Rep. Sherry Jones (D-Nashville) has filed a bill that would allow for the use of medical marijuana under limited conditions. The last effort to legalize medical marijuana in Tennessee went nowhere in 2012.
Guam Senator Wants Medical Marijuana Bill Discussed This Month [26]. Sen. Tina Muna Barnes (D-Mangilao) said she is working on amendments to her pending medical marijuana legislation, Bill 215, and wants it discussed this month. If that doesn't happen, the bill should go to the floor sometime in the first quarter of the year, she said.
Law Enforcement
Oregon Snitch Killed [27]. An Oregon man was working as an informant for the Polk County Interagency Narcotics Team (POINT) when he was killed by the people he was trying to set up last month, according to a police affidavit unsealed last Thursday. James Hawkes IV was beaten, shocked with a stun gun, hogtied, and gagged before his disfigured body was left near a cemetery. Two men now face murder charges in his death.
International
Peru Should Consider Marijuana Legalization, Former Drug Head Says [28]. Former head of DEVIDA, the Peruvian drug agency, Ricardo Soberon, has called on the government there to open a dialogue on marijuana legalization. "We must open the debate with Carmen Masias, the President of DEVIDA, and the Peruvian Medical School. Let's open a forum that deals, first and foremost, with the health issues and secondly with safety and the implications of [marijuana] use," Soberon said. "The possibility of removing the criminal element from the cannabis trade -- a drug that is a lot less dangerous than others -- is the answer to 50 years of repeating the same strategies with no results."
New Zealand Cannabis Party Wants Marijuana Treated Like Legal Highs [29]. The Aotearoa Legalize Cannabis Party is calling on the government to amend the Psychoactive Substances Act to include marijuana. The groundbreaking act seeks to deal with new synthetic drugs by regulating them instead of banning them. The party notes that the government has already approved several synthetic cannabinoids, so why not the real thing?