A Ross County, Ohio, woman was shot and killed in an apparent accidental discharge of a deputy's weapon during a December 11 drug raid. Krystal Barrows, 35, becomes the 39th person to die in US domestic drug law enforcement operations so far this year [12].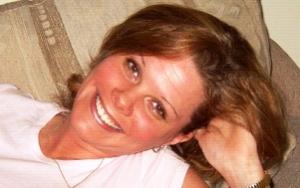 According to the
Chillicothe Gazette
[13]
, citing law enforcement sources, the US 23 Task Force was preparing to raid the home, where they expected to encounter a large amount of heroin, as well as weapons, when the weapon of a deputy standing outside the mobile home discharged, traveling through the wall and striking Barrows.
When police entered the mobile home, Barrows was sitting on the living room couch "in critical condition" from a bullet wound to the head. She was taken from the scene in a medical helicopter, but was pronounced dead upon arrival at Ohio State University's Wexner Medical Center.
Six people were charged during the raid; two others were detained and questioned before being released. A total of 11 people, including a juvenile female, were inside the mobile home when the US 23 Task Force arrived to serve the warrant. The raiders found what they were looking for: "large amounts of heroin," multiple weapons, a large amount of cash, and likely stolen goods.
Barrows, a mother of three, had no criminal record except for one arrest for public intoxication.
The police shooter has been identified as Ross County Sheriff's Sgt. Brett McKnight, an 11-year veteran of the force. The Ohio Bureau of Investigation is looking into the case.
Local media complained that the sheriff's office refused to release incident reports on the raid and shooting, even though the state Supreme Court has ruled that they must be released immediately.