A West Virginia man gets a first degree murder charge in his wife's accidental drug death, a Utah "Good Samaritan" overdose bill is moving, some US senators grumble about Zohydro ER, and we have a pair of stories about opiates in India. And more. Let's get to it: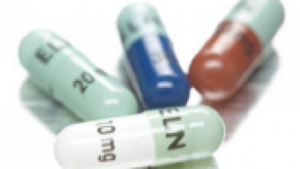 Marijuana Policy
Massachusetts High Court Rules against Prosecutors in Small-Time Marijuana Cases. Possession of up to an ounce of pot is decriminalized in Massachusetts, even if that less-than-an-ounce amount is divided up in separate baggies. The state Supreme Judicial Court ruled last month [18] that possessing small amounts of marijuana in separate baggies is not sufficient evidence to charge someone with possession with intent to distribute. Prosecutors are grumbling.
Harm Reduction
Utah "Good Samaritan" Drug Overdose Bill Moving. A bill that would provide limited criminal immunity for people who report a drug overdose has passed the Criminal Justice Committee [19] and will be taken up by the full legislature when it reconvenes next month. The bill is sponsored by Rep. Carol Spackman Moss (D-Holladay) and has the backing of harm reductionists and the Utah Statewide Association of Prosecutors alike. There were more than 500 drug overdose deaths in Utah last year.
Law Enforcement
COPS Program Worried About Police Militarization. Cop-watcher Radley Balko notes that the monthly newsletter of the Justice Department's Community Oriented Police Services (COPS) program is raising the alarm [20] about the militarization of policing in the US. Balko cites a warning from COPS program senior policy analyst Karl Bickel: "Police chiefs and sheriffs may want to ask themselves -- if after hiring officers in the spirit of adventure, who have been exposed to action oriented police dramas since their youth, and sending them to an academy patterned after a military boot camp, then dressing them in black battle dress uniforms and turning them loose in a subculture steeped in an 'us versus them' outlook toward those they serve and protect, while prosecuting the war on crime, war on drugs, and now a war on terrorism -- is there any realistic hope of institutionalizing community policing as an operational philosophy?"
West Virginia Man Faces First Degree Murder Charge in Wife's Drug Overdose Death. Prosecutors have charged a Roane County man with first degree murder [21] in the accidental drug overdose of his wife. Todd Honaker thought he was buying LSD, but instead gave his wife the synthetic drug 25b-NBOMe ("N-bomb"). The man who supplied the drug has been charged with delivery of a controlled substance. It's not clear why Honaker is facing such severe charges.
Pain Pills
Four Senators Scold FDA on Zohydro Approval. Four US senators have sent a letter to the FDA saying they disagree with its decision to approve Zohydro ER [22], a long-acting version of the pain reliever hydrocodone. Sens. Kirsten Gillibrand (D-NY), Dianne Feinstein (D-CA), Amy Klobuchar (D-MN), and Joe Manchin (D-WV) said the decision "will only contribute to the rising toll of addiction and death" caused by the misuse of prescription drugs. Zohydro can be crushed and snorted by people seeking a strong, quick high, which the senators called "irresponsible." [Ed: As the item immediately below about pain control in India demonstrates, poorly conceived control measures can and do have a devastating impact on the lives of pain patients who end up under-medicated or un-medicated. We have this problem in the US too. Other measures than bans are needed to address prescription drug misuse -- the FDA was right to approve Zohydro.]
International
Less Than 4% of Indians Suffering From Chronic Cancer Pain Have Access to Morphine. Legal restrictions on access to opioid pain medications leave millions of Indians suffering from severe and chronic pain without access to relief, leading to an "epidemic of pain in India [23]." Ironically, India produces 99% of the global supply of licit opium, most of which it exports.
Indian Authorities Warn of Rising Opium Cultivation in Northeast. Illicit opium production is on the rise in states such as Manipur and Nagaland [24], Indian drug experts said at a Saturday conference in Guwahati. Cultivation was increasing both as a cash crop and for personal consumption, the experts said. In some villages, between 60% and 90% of families were growing opium, they said.