Busy, busy on the marijuana policy front today, and there is also medical marijuana news, a new report on coerced federal plea bargains, a call for call-ins to the Senate on mandatory minimums next week, and more. Let's get to it: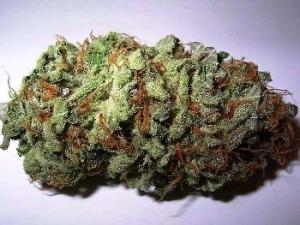 Marijuana Policy
Possession Legal in Portland, Maine, As of Tomorrow, But... The voter-approved ordinance legalizing the possession of up to 2.5 ounces of marijuana by people 21 and over goes into effect Friday [19]. But tokers beware: The police chief says he is going to continue to enforce state law, which is stricter. Maine is a decriminalization state, so getting caught with a small amount of pot will still get you a fine.
Legalization Initiative Filed in Missouri. The Missouri marijuana reform group Show-Me Cannabis Regulation has filed an initiative [20] that would amend the state constitution to legalize marijuana. Petitioners will have to collect signatures from about 320,000 registered voters by May 4 to qualify for the November 2014 ballot.
Washington State Marijuana Business Applications Surpass 1,300. Lots of people want to get into the legal marijuana business in Washington state. Regulators there are reviewing over 1,300 applications [21] and there are still two weeks left for people to apply. More than 600 have applied for commercial growing licenses, more than 450 to produce edibles, and 230 have applied to open retail outlets. Regulators will license up to 334 pot shops, and there is no limit to the number of growers or producers, although the state wants to limit production to two million square feet.
Seattle City Attorney Wants More Marijuana Stores. Seattle City Attorney Pete Holmes said Wednesday that he has asked the State Liquor Control Board to allow at least 50 marijuana retail sales licenses [22] to be issued in the city. The Board has proposed allowing only 21, but Holmes said that will not be enough to meet demand in the city.
Legalization Referendum Proposed for Dane County (Madison), Wisconsin. Dane County voters could vote on whether the state should legalize marijuana [23] after a member of the county Board of Supervisors said he planned to introduce a measure that would ask them just that. The proposal has to pass the board, and if it does, voters would vote on a non-binding advisory referendum on the spring 2014 ballot.
Medical Marijuana
Action on Medical Marijuana Bills Delayed in Michigan. The Associated Press reported Thursday that votes on pending medical marijuana bills are unlikely until next year [24], although it didn't say why. Still, hundreds of people jammed legislative committee rooms to voice their opinions on improving the state's medical marijuana law.
Hearing Today on Medical Marijuana in Buffalo. Legislators in New York held a public hearing to gain support for medical marijuana legislation in Buffalo Thursday [25]. More than two dozen speakers were invited to testify about the proposed legislation. Assemblyman Richard Gottfried (D-Manhattan), chair of the Assembly Health Committee, chaired the meeting.
Sentencing Reform
Call Your Senators on Mandatory Minimum Reform Next Tuesday. The Senate Judiciary Committee will hold a hearing next Thursday on mandatory minimum sentencing reform and the Smarter Sentencing Act, S. 1410 [26]. If passed, that bill would benefit thousands of nonviolent federal offenders facing mandatory minimum sentences (including some crack offenders who are already in federal prison). Families Against Mandatory Minimums (FAMM) is urging people whose senators are on the committee to call in to voice their support next Tuesday [27]. Click on the link for more details.
Human Rights Watch Report Condemns Forced Pleas in Federal Drug Cases. Human Rights Watch Thursday released a report condemning coercive plea bargaining by federal prosecutors in drug cases and calling for sentencing reform. The report is An Offer You Can't Refuse: How US Federal Prosecutors Force Drug Defendants to Plead Guilty [28].
International
Israeli Health Ministry Bill Would Expand Medical Marijuana Program. The Israeli Health Ministry is proposing legislation [29] that would increase the number of doctors authorized to prescribe medical marijuana and allow it to be distributed through pharmacies. The ministry is resisting allowing even broader access.
British Drug Think-Tank Offers Guide to Marijuana Regulation. The British drug think-tank Transform Drug Policy Foundation has issued How to Regulate Cannabis: A Practical Guide [30] for policy makers, drug policy reform advocates and affected communities all over the world, who are witnessing the question change from, "Should we maintain cannabis prohibition?" to "How will legal regulation work in practice?"