Uruguay's marijuana legalization bill passes another hurdle, a Berlin borough wants cannabis cafes, Chicago proposes tough medical marijuana regulations, Kentucky officials hound the DEA about hemp, and more. Let's get to it: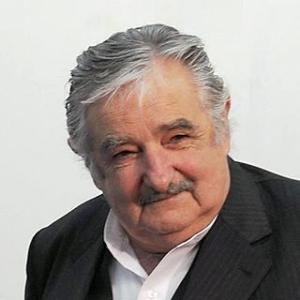 Medical Marijuana
Chicago Proposes Strict Medical Marijuana Regulations [23]. Chicago officials have proposed regulations that would allow medical marijuana dispensaries and grows only in manufacturing districts, would limit the number of grows to 22, and would require that dispensaries and grows be at least 2,500 feet from a school, day care center, or residential area. Medical marijuana becomes legal in Illinois on January 1.
Michigan Appeals Court to Hear Cases on Unemployment Benefits [24]. The Michigan Appeals Court has agreed to hear two cases to determine whether someone fired for using medical marijuana can collect unemployment benefits. Lower court judges have overturned state agency rulings denying the benefits, but medical marijuana foe Attorney General Bill Schuette argues that the law only protects people from criminal prosecutions, not civil penalties.
Hemp
Kentucky Officials Send Letter to DEA Requesting Clarification on Hemp [25]. Kentucky officials have sent a letter to the DEA asking for clarification of its position on industrial hemp. Agriculture Commissioner James Comer, US Sen. Rand Paul (R), and US Reps. John Yarmouth and Thomas Massie want the agency to tell them whether growing hemp in states that have enacted a regulatory framework remains illegal. They point to the federal government's response to marijuana legalization and argue that hemp should be treated the same way.
Drug Testing
Idaho Supreme Court Upholds Drug Possession Conviction Based Solely on Drug Test [26]. Idaho's high court Tuesday upheld the conviction of a woman charged with drug possession after blood from her newborn child's umbilical cord tested positive for methadone. The court held unanimously that the drug test result was probable cause to support a possession conviction.
International
Uruguay Marijuana Legalization Bill Wins Senate Committee Vote [27]. Uruguay is one step closer to becoming the first country to legalize the marijuana trade after the Senate Health Commission voted Thursday to approve the bill. The government-supported legislation has already passed the lower house and is expected to win final approval in the Senate next month.
Cannabis Cafes Coming to Berlin? [28] Legislators in the hip Berlin borough of Friedrichschain-Kruezberg voted Thursday to approve cannabis coffee shops there. The move is the brainchild of Green Party Mayor Monika Hermann, who proposed it in September. Now, the borough must get the German federal government to agree. Under Article 3 of the German Narcotics Act, sufficient public interest could lead to law changes, provided there is public support and backing scientific evidence.
European Cancer Docs Say Restrictive Laws Aimed at Drug Abuse Block Millions from Pain Relief [29]. The European Society for Medical Oncology warned that half the world's population lacks effective access to pain relievers because of restrictive laws aimed at reducing drug abuse. The group's Global Opioid Policy Initiative survey [30] estimated that millions of cancer patients don't have access to seven cheap medicines essential for pain relief, including morphine and codeine. Access to such drugs "is catastrophically difficult" in many countries, the report's lead author said.
British Tories, Lib Dems At Odds Over Drug Policy [31]. Britain's governing coalition is at odds with itself over drug policy after the new Liberal Democrat drugs minister, Norman Baker, said earlier this week that marijuana legalization "should be considered." That caused Conservative front-bencher and Justice Minister Chris Grayling to clarify that he and the Home Office "won't be considering it."
Northern Nigeria Alcohol Crackdown Sees 240,000 Bottles of Beer Destroyed [32]. In attempt to deepen a sharia law ban on alcohol imposed in 2001, but largely ignored in hotels and the city's Christian quarter, Islamic police in the northern city of Kano destroyed 240,000 bottles of beer. They chanted "God is great" as they did so, and the head of the religious police warned that they will put an end to alcohol consumption. Multiple bombings of bars in the Christian quarter in late July carried out by suspected Islamic militants who complained the government wasn't enforcing sharia law adequately left 29 dead.
Peru Eradicates Record Amount of Coca [33]. Peru, once again the world's largest coca and cocaine producer, announced Thursday that it had eradicated a record 55,000 acres of coca, about one-fifth of the total estimated 250,000-acre crop. That's a 60% increase in eradication over last year. The government said the increase was due to tougher anti-drug efforts and a weakening of the Shining Path in coca growing areas.
Israel Medical Marijuana Use up 30% This Year [34]. Medical marijuana use is up sharply this year in Israel, according to the Health Ministry, which released figures showing 13,000 patients were approved to us it this year, up from 10,000 last year. The increase comes as the government is working on a new proposal to regulate medical marijuana. The Health, Agriculture, and Public Security ministries are expected to present it within the next couple of weeks.