Cops in the drug war this week are accused of stealing snitch money, lying to get search warrants, growing and peddling pot, and engaging in a little coke-smuggling. Let's get to it: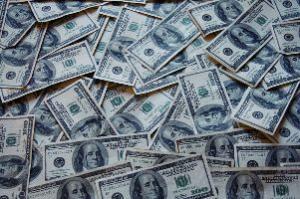 In Miami,
a former TSA supervisor was indicted last Wednesday
[10]
for helping to smuggle at least 11 pounds of cocaine through the Virgin Islands. Dwight Durant, 44, is accused of conspiring with another Virgin Islands resident to traffic cocaine during the first eight months of 2012. He is charged with participating in a trafficking conspiracy and is looking at 10 years to life in prison if convicted.
In Buffalo, New York, a Buffalo police officer was arrested last Wednesday [11] on charges he was growing and selling marijuana. James Hamilton, Jr., went down after he sold $1,100 worth of weed to a snitch. He was then arrested, and a subsequent search of his home revealed a grow op with 82 plants and four pounds of processed weed. He is charged with possession with intent to distribute and distribution of marijuana; manufacturing and possession with intent to distribute 50 or more marijuana plants; maintaining a premises for the purpose of manufacturing and distributing marijuana; and possession of a firearm in furtherance of a drug trafficking crime. He's looking at between five years and life in prison.
In New Orleans, two New Orleans police detectives were indicted last Friday [12]on charges they conspired to steal thousands of dollars in funds that were earmarked for paying confidential informants. Rafael Dobard, 39, and Quincy Jones, 33, had been assigned to the Fourth District Narcotics Unit. They also got nailed for falsifying time sheets, and Dobard is also charged with paying bribes to other detectives in the unit. They are both on emergency suspension.
In Baltimore, a Baltimore police officer was arrested last Friday [13] for lying to obtain a search warrant in a drugs and guns case. Thomas Wilson III, a 19-year veteran, is accused of lying when he said he saw a suspect leaving a home carrying a black bag. Wilson also had earlier problems with truthfulness; in 2003, a federal judge said an affidavit he filed in a case was packed with "knowing lies" and threw the case out. Then, he got a short suspension; now, he is charged with perjury and official misconduct.