A dirty cop in Philly costs convictions, two abusive Border Patrol agents get sent away, and we have a trifecta of crooked jail guards. Let's get to it: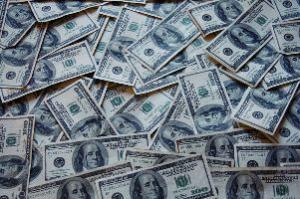 In Philadelphia,
a state court judge threw out 53 convictions tainted by a corrupt cop last Friday
[10]
. Common Pleas Supervising Court Judge Sheila Woods-Skipper threw out the convictions, which involved former Philadelphia police officer Jeffrey Walker, who was arrested by the FBI in May on charges he plotted with a government informant to rob drug dealers. In at least one incident, Walker stopped a suspect's vehicle, planted drugs, and then arrested the suspect. He and a confederate then stole $15,000 from the man's house. The city is also paying out massive settlements in lawsuits bought by Walker's victims, including many who served prison time after being framed in court, they claimed.
In Donaldsonville, Louisiana, an Elayne Hunt Correctional Center guard was arrested last Thursday [11] on charges he was trying to smuggle drugs into the jail. Daron Toussant, Sr. was the object of an internal investigation at the jail, which led to a search of his home, which in turn led to the seizure of marijuana, synthetic cannabinoids, and a handgun. He is charged with possession with intent to distribute marijuana, possession with intent to distribute synthetic cannabinoid, illegal carrying of a weapon, and conspiracy to introduce contraband to a penal facility.
In Hollidaysburg, Pennsylvania, a Blair County Prison guard was arrested last Saturday [12] after being caught bringing drugs to work. Fred Zigler, 27, went down after showing up with Oxycontin, Oxycodone, and acetaminophen tablets. He is charged with possession with intent to deliver and other drug charges.
In Charlotte, North Carolina, a Charlotte Correctional Institution guard was arrested Tuesday [13] after investigators in an unrelated case saw him selling pain pills to another man. Brian Paul McAvoy, 28, was arrested at work, where he was found to be carrying a pain pill. He is charged with sale an delivery of a controlled substance, introduction of contraband into a correctional facility, and possession of drug paraphernalia.
In Tucson, Arizona, two former Border Patrol agents were sentenced Wednesday [14] to serve two years each in federal prison for mistreating suspected marijuana smugglers. Former agents Dario Costillo, 25, and Ramon Zuniga, 31, went down for a 2008 incident in which they descended on a smugglers' encampment in the desert, but only managed to capture four of 20 smugglers. They forced the unlucky men to chew handfuls of marijuana and flee shoeless into the chilly desert. They were convicted of violating the four men's civil rights. Castillo was looking at up to 40 years and Zuniga, who was convicted of misdemeanors, was looking at up to four years.