If you've been following Drug War Chronicle on our web site the past week, you have probably noticed a new, daily feature, "Chronicle AM." The AM is a roundup of stories that have hit the news wires. As Phil noted in his award speech two weeks ago [29], there is too much happening now to be able to give it all even medium-level coverage, much less to do so quickly. Chronicle AM is a way to survey a lot of the important stories each day, and we continue to publish our usual features and newsbriefs on a daily basis too. The following are the stories we noted in Chronicle AM installments during the past week.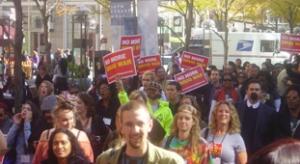 Marijuana Policy
New Hampshire Marijuana Legalization Bill Dies in Committee [30]. House Bill 492, which would have taxed and regulated marijuana like alcohol was defeated in the House Criminal Justice and Public Safety Committee Wednesday on an 11-7 vote. The action came just a week after a state poll showed 60% supported the bill.
Federal Judge Cuts Marijuana Sentences [31]. Maryland US District Court Judge James Bredar Monday handed down sentences lighter than called for in federal guidelines in a major marijuana smuggling case, saying such offenses are "not regarded with the same seriousness" as they were just a few decades ago. Bredar also noted that the federal government's decision to largely leave marijuana sales in legalization states raised "equal justice" concerns.
Amendments Filed to California Marijuana Legalization Initiative [32]. Americans for Policy Reform, the people behind the 2014 Marijuana Control, Legalization and Revenue Act initiative, Wednesday filed amendments to the proposed law. They include strengthening some penalties and clarifying medical marijuana patient ID card requirements. This is one of two initiatives aiming at 2014 in California, neither of which have big donor support.
Portland, Maine, Marijuana Legalization Initiative Draws Late Opposition [33]. Small signs urging Portlanders to "Vote No on Question 1, NO to POTland" have begun popping up just days before the city votes on legalization next week. Who put them up is a mystery; no group has filed paperwork at city hall opposing the initiative. The initiative would not legalize marijuana per se, but would allow people 21 and over to "engage in activities for the purposes of ascertaining the possession of marijuana and paraphernalia."
Arkansas Attorney General Rejects Marijuana Legalization Initiative [34]. Attorney General Dustin McDaniel Tuesday rejected the ballot title for a proposed legalization initiative, saying the language was ambiguous. This is the second time he has rejected the measure, which can still be rewritten and resubmitted.
Colorado to Vote Tuesday on Marijuana Tax [35]. Colorado voters will decide Tuesday whether to impose a 15% excise tax on marijuana sales to pay for school construction and a 10% sales tax to pay for marijuana regulation. The tax vote wasn't included in Amendment 64 because state law requires any new taxes to be approved by the voters. The measure is expected to pass despite opposition from some marijuana activists.
No Pot in Washington Bars, State Regulators Say [36]. The Washington State Liquor Control Board Wednesday filed a draft rule banning any business with a liquor license from allowing on-site marijuana use. The state's pot law already bars public use, including in bars, clubs, and restaurants, but some businesses have tried to find loopholes allowing customers to use on premise, such as by having "private clubs" within the establishment.
DC Marijuana Reform Moves Could Spur Congress to Ponder Legalization [37]. The DC city council appears set to approve decriminalization, and DC marijuana activists are pondering a 2014 ballot initiative to legalize marijuana. That could set the stage for Congress to finally turn its sights on federal marijuana legalization, Bloomberg News suggested in this think piece.
One-Fourth of Americans Would Buy Legal Weed, Poll Finds [38]. At least one out of four Americans (26%) said they would buy marijuana at least on "rare occasions" if it were legal, according to a Huffington Post/YouGov poll released Thursday. Only 9% said they buy it on rare occasions now. One out of six (16%) of respondents said they never buy it now, but might if it were legal.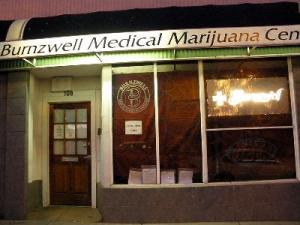 Let A Hundred Pot Shops Bloom… in Colorado
[39]
. The Colorado Marijuana Enforcement Division reported late last week that it has received applications from 136 people seeking to open adult use marijuana retail stores. By law, only people currently operating medical marijuana businesses could apply. Those who applied by the end of October will have decisions on their applications before year's end, meaning they could open on January 1, the earliest date adult marijuana sales will be allowed in the state.
NYC Subway Vigilante Bernie Goetz Busted in Penny Ante Marijuana Sting [40]. The New York City man who became a national figure after shooting four teens who asked him for money on the subway back in 1984 was arrested last Friday over a $30 marijuana sale. Bernie Goetz is accused of selling the miniscule amount of marijuana to an undercover officer.
Colorado Voters Approve Marijuana Taxes [41]. Colorado voters approved a taxation scheme that will add 25% in wholesale and retail taxes to the price of legally sold marijuana in the state. Proposition AA was winning with 64% of the vote at last report.
Three Michigan Cities Approve Marijuana Measures [42]. Voters in the Michigan cities of Lansing, Jackson, and Ferndale handily approved local measures to legalize the possession of small amounts of marijuana by adults 21 and over. The measures passed with 69% of the vote in Ferndale, 63% in Lansing, and 61% in Jackson. The trio of towns now join other Michigan cities, including Grand Rapids and Detroit, that have municipally decriminalized pot possession.
Medical Marijuana
Florida Lawmakers Oppose Medical Marijuana Initiative [43]. Florida House and Senate leaders said late last week that they will join Attorney General Pam Bondi (R) in asking the state Supreme Court to block a medical marijuana initiative from going to the ballot. "We certainly don't want a situation like they've got in Colorado," explained state Rep. Doug Holder (R-Venice). Petitioners have gathered only about 200,000 of the more than 600,000 signatures they need to make the ballot. They have until February, unless the state Supreme Court puts the kibosh on the effort.
Florida Governor Candidate Supports Medical Marijuana Initiative [44]. Candidate for the Democratic gubernatorial nomination Nan Rich said last Friday she supports a proposed medical marijuana ballot initiative. "I've seen the research, I've studied the issue, and I've met with patients who clearly benefit and desperately need medically prescribed cannabis," Rich said in a statement. "That's why I'm signing the petition to get this important measure on the ballot in 2014 and I'm calling on all of my friends and supporters to do the same. There is simply no reason patients should suffer when an effective, safe, and organic remedy is readily available."
Washington State Regulators to Hold Hearing on Controversial Medical Marijuana Plans [45]. The Washington state Liquor Control Board announced last Friday it will hold a hearing November 13 in Lacey to take public testimony on proposed changes to the state's medical marijuana system. Regulators have issued draft recommendations [46] that would reduce the amount of medical marijuana patients could possess and end their ability to grow their own, among other things.
Search and Seizure
Federal Appeals Court Blocks Judge's Ruling on NYPD Stop-and-Frisk [47]. The 2nd US Court of Appeals in New York City blocked an order by District Court Judge Shira Scheindlin requiring changes in the NYPD's much criticized stop-and-frisk program. In an unusual move, the appeals court also removed Judge Scheindlin from the case, saying she had violated the code of conduct for federal judges by giving media interviews and publicly responding to criticism of her court. Scheindlin had found that NYPD violated the civil rights of tens of thousands of people by subjecting them to stop-and-frisk searches based on their race.
New Mexico Man Sues over Forced Anal Drug Search [48]. A Deming, New Mexico, man detained for running a stop sign allegedly had his buttocks clenched when ordered out of his vehicle by police, leading them to suspect he had drugs secreted in his rectum. Police obtained a search warrant from a compliant judge, then had medical personnel forcibly subject the man to repeated anal probes, enemas, and a colonoscopy in a futile attempt to find any drugs. In addition to the unreasonableness of the invasive searches, they also took place outside of the jurisdiction where the warrant was issued and after the timeline specified in the warrant. The victim, David Eckert, ought to be picking up a nice check one of these years.
Second New Mexico Anal Drug Search Victim Emerges [49]. Yesterday, the Chronicle AM noted the case of Deming, New Mexico, resident David Eckert, who was subjected to anal probes, enemas, x-rays, and colonoscopies without his consent after being pulled over for running a stop sign. The cops suspected he had drugs. He didn't and is now suing the police, the county, and the medical personnel who participated. Now, a second victim has emerged. Timothy Young was stopped for failure to use a turn signal. As was the case with Eckert, a drug dog -- Leo the K-9 -- alerted, but as was the case with Eckert, no drugs were found, despite the extensive invasive searches. Turns out the drug dog has not been certified for more than two years and has a history of false alerts, and the hospital where the searches were conducted was not within the jurisdiction of the search warrant. It looks like another New Mexico resident will get a big check at the taxpayers' expense one of these days.
Drug Testing
Truckers Object to Federal Bill to Allow Hair Drug Tests [50]. A bill pending in Congress, House Resolution 3403, the "Drug Free Commercial Driver Act of 2013," is drawing opposition from an independent trucker group, the association's organ Landline Magazine reports. The bill would allow trucking companies to use hair testing for pre-employment and random drug tests. Currently, federal regulations mandate urine testing and allow hair testing only in conjunction with urine tests, not as a replacement. Hair-based testing can reveal drug use weeks or months prior to the testing date. The independent truckers accuse bill sponsors of carrying water for larger trucking firms that want to undercut their competition.
Michigan Governor Signs Unemployment Drug Testing Law [51]. Gov. Rick Snyder (R) Tuesday signed a bill that denies unemployment benefits to job seekers who fail employer drug tests. The law is in effect for one year as a pilot program.
Drug Testing Provision Stripped from New Hampshire Hep C Bill [52]. A bill written in the wake of an outbreak of Hep C infections linked to an Exeter Hospital employee will not include random drug testing for health care employees. The bill, House Bill 597, originally contained such language, but it was stripped out in the House Health, Human Services, and Elderly Affairs Committee. Federal courts have held that drug tests constitute a search under the meaning of the Fourth Amendment and thus require probable cause, except in limited circumstances.
Psychedelics
New Group Formed to Assure Sustainability of Psychedelic Plants [53]. The Ethnobotanical Stewardship Council was launched at the International Drug Policy Reform Conference in Denver last weekend. It will concentrate on "assuring the sustainability and safe use of traditional plants," and prominently mentioned ayahuasca in its formation announcement.
Sentencing Reform
Bipartisan Mandatory Minimum Reform Bill Introduced in US House [54]. On Wednesday, Reps. Raul Labrador (R-ID) and Bobby Scott (D-VA) introduced the Smarter Sentencing Act, which would significantly reform mandatory minimum drug sentencing policies. Companion legislation in the Senate, Senate Bill 1410, was introduced in July. The bills would halve mandatory minimum sentence lengths and expand safety valve access, as well as extend retroactivity under the Fair Sentencing Act of 2010.
Study Shows Way to Louisiana Sentencing Reform [55]. A study released Tuesday by the Reason Foundation, the Pelican Institute for Public Policy, and the Texas Public Policy Foundation details how Louisiana can reduce its prison population and corrections spending without lessening public safety by eliminating mandatory minimum sentences for nonviolent offenders and reforming its habitual offender law. The study, "Smart on Sentencing, Smart on Crime: Reforming Louisiana's Determinate Sentencing Laws," is available online here [56].
International
At Least Five Dead in Mexico Vigilante vs. Cartel Clashes [57]. Attacks in the Western Mexican state of Michoacan, home of the Knights Templar cartel, between anti-cartel vigilantes and cartel members left at least five dead and thousands without electric power last weekend. The fighting erupted after anti-cartel "self defense forces" marched Friday in the Knights Templar stronghold of Apatzingan and accelerated over the weekend. Vigilantes said they saw the bodies of at least 12 cartel members.
UNODC Head Says Afghan Opium Crop is Thriving, Spreading [58]. In remarks in advance of the release of the UN Office on Drugs and Crime's annual Afghan opium survey early in November, UNODC head Yury Fedotov warned that the poppy crop will increase for the third straight year and that cultivation had spread into formerly poppy-free areas under central government control. Afghanistan accounts for about 90% of the global illicit opium supply.
New Zealand to Host International Conference on Drug Reform Laws [59]. The country has drawn international attention for its innovative approach to new synthetic drugs -- regulating instead of prohibiting them -- and will be the site of a March 20, 2014 "Pathway to Reform" conference explaining how the domestic synthetic drug industry began, how the regulatory approach was chosen and how it works. International attendees will include Drug Policy Alliance [60] head Ethan Nadelmann and Amanda Fielding, of Britain's Beckley Foundation [61].
Canada SSDP to Hold National Conference in Vancouver [62]. Canadian Students for Sensible Drug Policy (CSSDP) will hold its sixth annual conference on November 22-24 in Vancouver, BC. Featured speakers will include Donald McPherson, head of the Canadian Drug Policy Coalition; Dana Larsen, director of Sensible BC and the Vancouver Dispensary Society; and Missi Woolrdige, director of DanceSafe, among others.
Hong Kong Docs Criticize Government Drug Testing Plan [63]. The Hong Kong Medical Association said Monday that a government plan to allow police to test anyone for drug use based on "reasonable suspicion" is flawed and violates basic human rights. The local government began a four-month consultation on the plan in September, and now the doctors have weighed in. The association said that drug testing was an unproven method of reducing drug use and resources should instead be devoted to prevention and education campaigns and cooperation with mainland police against drug trafficking.
India to Greatly Expand Opiate Maintenence Centers [64]. Responding to an increase in the number of injection drug users, the Indian government is moving to expand the number of its Opiate Substitution Therapy (OST) centers six-fold, from a current 52 to 300 by the end of the year. Drug user groups, including the Indian Drug Users Forum, and harm reduction groups, such as Project Orchid have been involved in planning the expansion. It's not clear what drug the Indians are using in OST.
Ireland Parliament to Debate Marijuana Legalization This Week [65]. A private motion by independent Dail, or Irish parliament, member Luke "Ming" Flanagan will be debated on Tuesday and Wednesday. Flanagan's bill would make it legal to possess, grow, and sell marijuana products.
Cartel Violence Flares in Mexican Border Town [66]. Sunday shootouts between rival drug trafficking organizations and between traffickers and soldiers left at least 13 people dead in the Mexican border town of Matamoros, just across the Rio Grande River from Brownville, Texas. Four men and a woman were killed in clashes between rival gangs, and eight more died in fighting with Mexican Marines. Somewhere north of 75,000 people have been killed in violence since former President Felipe Calderon called out the armed forces to wage war on the cartels six and a half years ago. Meanwhile, the drugs continue to flow north and the guns and cash flow south.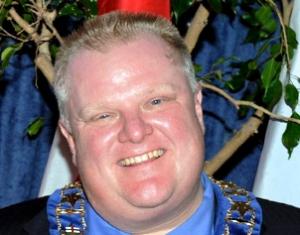 Toronto Mayor Admits He Smoked Crack, But Says He's Not an Addict
[67]
. Months after rumors of a video showing Toronto Mayor Rob Ford smoking crack cocaine emerged, but only days after Toronto police said they had a copy of that video, Ford told reporters Tuesday that he had indeed smoked crack, but that he did so "in a drunken stupor" and that he wasn't an addict. Time will tell if his political career survives the revelation.
Marijuana Legalization Debate Looms in Morocco [68]. Moroccan activists and politicians are close to firming up a date later this month for the parliament to hear a seminar on the economic implications of legalization hosted by the powerful Party of Authenticity and Modernity. Morocco is one of the world's largest marijuana producers, with output estimated at 40,000 tons a year, most of which is transformed into hashish and destined for European markets.
Czech Police in Mass Raid on Grow Shops [69]. Although the Czech Republic has a reputation as a pot-friendly destination, recreational marijuana use remains illegal. Czech police served up a reminder of that reality Tuesday, raiding dozens of stores that sell growers' supplies. Police seized fertilizer, grow lights, and marijuana growing guidebooks and said they suspected store owners of violating drug laws by providing people with all the equipment they needed to grow their own. There was no mention made of any arrests.
New Zealand Court Says Employer Can't Force Workers to Undergo Drug Tests [70]. New Zealand's Employment Court has ruled that companies cannot impose random drug tests on workers, nor discipline them for refusing such a test. Mighty River Power Company had a collective bargaining agreement with workers, which allowed testing only under specified circumstances, but initiated random drug tests later. If the company wants random drug test, the court said, it would need to negotiate a new provision in the collective bargaining agreement.
Mexican Military Takes over Key Pacific Seaport in Bid to Fight Cartels [71]. The Mexican military has moved into the major port of Lazaro Cardenas and the adjoining town of the same name in the violence-plagued state of Michoacan. Soldiers are now responsible for policing duties, and all 113 police officers in Lazaro Cardenas have been sidelined until they undergo drug testing and police training. The port of Lazaro Cardenas is the main entrepot for precursor chemicals used in the manufacture of methamphetamine, which is produced in the state by the Knights Templar cartel. The Knights are also engaged in ongoing fighting with vigilante "self-defense" forces in the state.
(This article was published by StoptheDrugWar.org's lobbying arm, the Drug Reform Coordination Network, which also shares the cost of maintaining this web site. DRCNet Foundation takes no positions on candidates for public office, in compliance with section 501(c)(3) of the Internal Revenue Code, and does not pay for reporting that could be interpreted or misinterpreted as doing so.)