We took a week off from the Corrupt Cops stories, but the corrupt cops sure didn't. Here's a rather lengthy list of backlogged law enforcement miscreants. Let's get to it: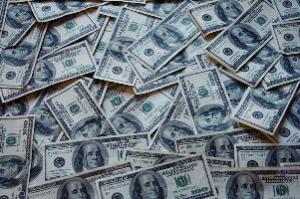 In Philadelphia,
five Philadelphia police narcotics officers are under investigation
[10]
for allegedly breaking into a woman's home and stealing valuables. The officers from the 24th District Narcotics Unit are being investigated by Internal Affairs. Witnesses saw the officers breaking in the home, they didn't have a warrant, and the homeowner filed a report the next morning. Some items stolen from the home were found at 24th District headquarters. The unnamed officers have been put on administrative leave pending investigation results.
In Fort Worth, Texas, a Fort Worth narcotics supervisor was arrested October 23 [11] for allegedly stealing a pair of Air Jordan shoe during a failed drug raid the week before. Sgt. Antoine Williams was seen carrying the shoes out of the home that was raided, and his home was then raided by the department's Special Investigations Section the following days. The Air Jordans were recovered, and Williams is now on restricted duty. The raid victim, Marquis Green, said, "They didn't find no drugs in the house at all. They just took shoes that I ain't never wore. They is the bad guys, really. They just got a badge on their side; that's the only thing."
In New York City, an NYPD narcotics detective was arrested last Tuesday [12] for giving two different sworn accounts of arresting an accused PCP dealer in East Harlem. Detective Abel Joseph, 39, first testified that he and his team had never lost sight of their target, but later testified that they had. He also claimed first that he was unable to find the alleged drug buyers, then later claimed that he had stopped and searched them, but found no drugs. The charges against the alleged dealer have been dismissed. Joseph is charged with felony perjury.
In La Crosse, Wisconsin, a former La Crosse police officer was formally charged last Wednesday [13] in an August drug sting that led to his arrest and resignation. Former Lt. Brian Thompson is charged with possession of narcotics without a prescription. He went down after superiors noticed he was spending time in the evidence room outside the course of his normal duties and stung him by giving him a duffel bag containing fake Oxycontin pills and telling him to book it into evidence. He did, but the fake pills were missing. He later admitted taking and consuming them. He's looking at up to 3 ½ years in prison.
In Winthrop, Massachusetts, a Winthrop auxiliary police officer was arrested last Thursday [14] for allegedly dealing drugs in uniform and from his Auxiliary Police cruiser on several occasions. Officer Bledar Naco was arrested by the FBI, Winthrop and Revere police and faces currently unspecified charges.
In Cumberland, Maryland, an Allegheny County jail guard was arrested last Thursday [15] after buying Oxycontin in a drug sting. William Smith, 26, went down after jail administrators received information he was involved in smuggling drugs into the jail. He is charged with conspiracy of a controlled dangerous substance possession with intent to distribute, conspiracy of possession of a controlled dangerous substance with intent to deliver in a place of confinement, and other offenses.
In New Orleans, a New Orleans police officer was arrested last Friday [16] for getting involved in the cocaine trade. Officer Jason Cross is charged in federal court with possession of cocaine with the intent to distribute. The incident allegedly took place January 10 in Jefferson Parish. Cross resigned from the department the day of his arrest.
In Burlington, Vermont, a US Customs officer was arrested last Friday [17] for stealing prescription drugs from vehicles he searched at the Canadian border. Christopher Vanzandt, 28, didn't get busted at work, but instead went to a house police were watching in a heroin investigation, broke into the garage, and stole some heroin hidden in WD-40 cans. That's when he was arrested. A subsequent search of his vehicle revealed the stolen pills. He was charged in state court with burglary and drug possession, but those charges will likely be dropped so he can be arraigned in federal court.
In Littleton, Colorado, a Littleton police officer pleaded guilty last Monday [18] to planning to sell Ecstasy pills. Jeffrey Allan Johnston, 46, went down last summer after the FBI learned he was selling Ecstasy out of his home. He was arrested after buying 37 pills and 6.3 grams of powder Ecstasy from an undercover officer in July. Police also found cocaine, steroids, hundreds of prescription pills, and various weapons when they searched his home. He pleaded guilty to one count of possessing Ecstasy with intent to distribute and one count of being a prohibited person in possession of firearms. He is scheduled to be sentenced by US District Court Judge Philip A. Brimmer in February and is looking at up to 20 years in federal prison.
In Montclair, New Jersey, a Montclair police officer was convicted October 10 [19] of being involved in an interstate marijuana sales operation. Anes Hadziefejzovic was accused of accompanying loads of marijuana from Maryland to New Jersey and was convicted of conspiracy to distribute more than 1,000 kilos of marijuana.
In Stillwater, Minnesota, a former Washington County sheriff's deputy was convicted Monday [20] of stealing drugs from a locked pharmaceutical drop box in the county government building. Ricky Harry Gruber, 43, was found guilty of misconduct by a public employee and illegal possession of prescription drugs. He got caught on video removing the secure drug drum from the box and was arrested when he came back with it minutes later. He admitted having stolen the key to the secure area and taking the drugs.
In Little Rock, Arkansas, a former Little Rock police officer was sentenced last Wednesday [21] to nearly nine years in prison on drug trafficking charges. Mark Jones and fellow officer Randall Robinson were arrested in June and charged with conspiracy to distribute more than 1,000 pounds of marijuana. Jones went immediately from court to jail.
In Oxford, Mississippi, a former Water Valley police officer was sentenced last Thursday [22] to one year in prison for taking money from a drug trafficker in return for information about law enforcement. John David Hernandez, 35, had pleaded guilty to one count of extortion under color of official right, one count of money laundering, and one count of obstruction of a federal investigation.