Voters in Colorado and Michigan approve marijuana measures (and so do voters in Portland, Maine--see our news brief this issue), another New Mexico anal drug search victim emerges and the Mexican military moves into Lazaro Cardenas. Let's get to it: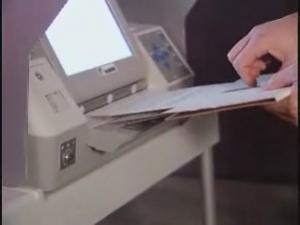 Marijuana
Colorado Voters Approve Marijuana Taxes [15]. Colorado voters approved a taxation scheme that will add 25% in wholesale and retail taxes to the price of legally sold marijuana in the state. Proposition AA was winning with 64% of the vote at last report.
Three Michigan Cities Approve Marijuana Measures [16]. Voters in the Michigan cities of Lansing, Jackson, and Ferndale handily approved local measures to legalize the possession of small amounts of marijuana by adults 21 and over. The measures passed with 69% of the vote in Ferndale, 63% in Lansing, and 61% in Jackson. The trio of towns now join other Michigan cities, including Grand Rapids and Detroit, that have municipally decriminalized pot possession.
Search and Seizure
Second New Mexico Anal Drug Search Victim Emerges [17]. Yesterday, the Chronicle AM noted the case of Deming, New Mexico, resident David Eckert, who was subjected to anal probes, enemas, x-rays, and colonoscopies without his consent after being pulled over for running a stop sign. The cops suspected he had drugs. He didn't and is now suing the police, the county, and the medical personnel who participated. Now, a second victim has emerged. Timothy Young was stopped for failure to use a turn signal. As was the case with Eckert, a drug dog—Leo the K-9—alerted, but as was the case with Eckert, no drugs were found, despite the extensive invasive searches. Turns out the drug dog has not been certified for more than two years and has a history of false alerts, and the hospital where the searches were conducted was not within the jurisdiction of the search warrant. It looks like another New Mexico resident will get a big check at the taxpayers' expense one of these days.
International
Mexican Military Takes over Key Pacific Seaport in Bid to Fight Cartels [18]. The Mexican military has moved into the major port of Lazaro Cardenas and the adjoining town of the same name in the violence-plagued state of Michoacan. Soldiers are now responsible for policing duties, and all 113 police officers in Lazaro Cardenas have been sidelined until they undergo drug testing and police training. The port of Lazaro Cardenas is the main entrepot for precursor chemicals used in the manufacture of methamphetamine, which is produced in the state by the Knights Templar cartel. The Knights are also engaged in ongoing fighting with vigilante "self-defense" forces in the state.