Here's our first try at altering our format to continue to bring you comprehensive coverage of what's going on in the war on drugs and the world of drug reform. Look for this or something similar on a daily basis from now on. Let's get to it: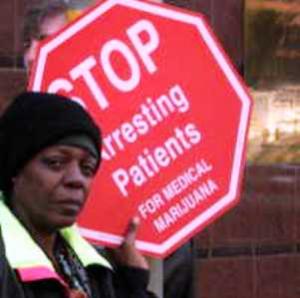 Marijuana
New Hampshire Marijuana Legalization Bill Dies in Committee [20]. House Bill 492, which would have taxed and regulated marijuana like alcohol was defeated in the House Criminal Justice and Public Safety Committee Wednesday on an 11-7 vote. The action came just a week after a state poll showed 60% supported the bill.
Federal Judge Cuts Marijuana Sentences [21]. Maryland US District Court Judge James Bredar Monday handed down sentences lighter than called for in federal guidelines in a major marijuana smuggling case, saying such offenses are "not regarded with the same seriousness" as they were just a few decades ago. Bredar also noted that the federal government's decision to largely leave marijuana sales in legalization states raised "equal justice" concerns.
Amendments Filed to California Marijuana Legalization Initiative [22]. Americans for Policy Reform, the people behind the 2014 Marijuana Control, Legalization and Revenue Act initiative, Wednesday filed amendments to the proposed law. They include strengthening some penalties and clarifying medical marijuana patient ID card requirements. This is one of two initiatives aiming at 2014 in California, neither of which have big donor support.
Portland, Maine, Marijuana Legalization Initiative Draws Late Opposition [23]. Small signs urging Portlanders to "Vote No on Question 1, NO to POTland" have begun popping up just days before the city votes on legalization next week. Who put them up is a mystery; no group has filed paperwork at city hall opposing the initiative. The initiative would not legalize marijuana per se, but would allow people 21 and over to "engage in activities for the purposes of ascertaining the possession of marijuana and paraphernalia."
Arkansas Attorney General Rejects Marijuana Legalization Initiative [24]. Attorney General Dustin McDaniel Tuesday rejected the ballot title for a proposed legalization initiative, saying the language was ambiguous. This is the second time he has rejected the measure, which can still be rewritten and resubmitted.
Drug Testing
Michigan Governor Signs Unemployment Drug Testing Law [25]. Gov. Rick Snyder (R) Tuesday signed a bill that denies unemployment benefits to job seekers who fail employer drug tests. The law is in effect for one year as a pilot program.
Psychedelics
New Group Formed to Assure Sustainability of Psychedelic Plants [26]. The Ethnobotanical Stewardship Council was launched at the International Drug Policy Reform Conference in Denver last weekend. It will concentrate on "assuring the sustainability and safe use of traditional plants," and prominently mentioned ayahuasca in its formation announcement.
Sentencing Reform
Bipartisan Mandatory Minimum Reform Bill Introduced in US House [27]. On Wednesday, Reps. Raul Labrador (R-ID) and Bobby Scott (D-VA) introduced the Smarter Sentencing Act, which would significantly reform mandatory minimum drug sentencing policies. Companion legislation in the Senate, Senate Bill 1410, was introduced in July. The bills would halve mandatory minimum sentence lengths and expand safety valve access, as well as extend retroactivity under the Fair Sentencing Act of 2010.
Study Shows Way to Louisiana Sentencing Reform [28]. A study released Tuesday by the Reason Foundation, the Pelican Institute for Public Policy, and the Texas Public Policy Foundation details how Louisiana can reduce its prison population and corrections spending without lessening public safety by eliminating mandatory minimum sentences for nonviolent offenders and reforming its habitual offender law. The study, "Smart on Sentencing, Smart on Crime: Reforming Louisiana's Determinate Sentencing Laws," is available online here [29] and here [30].
International
At Least Five Dead in Mexico Vigilante vs. Cartel Clashes [31]. Attacks in the Western Mexican state of Michoacan, home of the Knights Templar cartel, between anti-cartel vigilantes and cartel members left at least five dead and thousands without electric power last weekend. The fighting erupted after anti-cartel "self defense forces" marched Friday in the Knights Templar stronghold of Apatzingan and accelerated over the weekend. Vigilantes said they saw the bodies of at least 12 cartel members.
UNODC Head Says Afghan Opium Crop is Thriving, Spreading [32]. In remarks in advance of the release of the UN Office on Drugs and Crime's annual Afghan opium survey early in November, UNODC head Yury Fedotov warned that the poppy crop will increase for the third straight year and that cultivation had spread into formerly poppy-free areas under central government control. Afghanistan accounts for about 90% of the global illicit opium supply.