The Florida Supreme Court has set December 5 [13] as the day it will hear arguments in state Attorney General Pam Bondi's effort to quash a medical marijuana initiative that is now in its signature-gathering phase. Last Thursday, Bondi asked the high court to review the initiative [14] -- as is required by Florida law -- but also criticized it as misleading, which, if the high court agrees, could see it scrapped.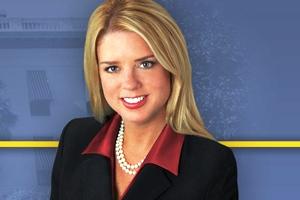 "The ballot title and summary suggest the amendment would allow medical marijuana to be used only in limited circumstances and only for patients with 'debilitating diseases,'" Bondi wrote. "But if the amendment passed, Florida law would allow marijuana use in limitless situations."
The initiative is run by United for Care [15] and is so far being funded largely by Florida attorney and political operator John Morgan. It faces an uphill battle. Not only must organizers come up with more than 600,000 valid voter signatures, but if they overcome that hurdle and the Supreme Court challenge, under Florida law, they need 60% of the vote to pass.