Members of the Indianapolis Metro Drug Task force shot and killed a man early Thursday morning while serving a warrant. Jose Guerrero, 36, becomes the 34th person to die in UN domestic drug law enforcement operations so far this year [13].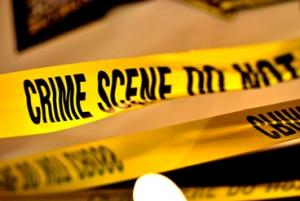 According to
WISH TV
[14]
, citing police sources, officers with the Carmel Police Department serving on the drug task force had entered an apartment in a Westside complex around dawn Thursday when Guerrero pulled out a gun and refused to put it down. They then shot and killed him.
"We had two veteran narcotics officers in this residence who did what they needed to do when they were confronted with an armed individual," said Carmel Police Chief Tim Green.
There is no word on whether the raid was a no-knock raid or not.
The raid was part of a two-year undercover operation known as "Operation Five Dollar Foot-Long," with the DEA, as well as state and local law enforcement, participating. On the day of the killing alone, police seized 100 pounds of marijuana, 1.5 pounds of methamphetamine, seven guns, 26 vehicles, and more than $80,000 in cash.
The two Carmel police officers involved in the Thursday morning shooting have been placed on administrative duty pending the result of IMPD's investigation into the shooting. That is standard procedure.