The feds back off in some Southern California asset forfeiture cases, an Iowa newspaper tells local authorities to back off from prosecuting a cancer patient, and several states move forward with implementing their medical marijuana laws. And more. Let's get to it: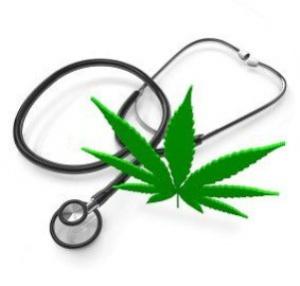 Arizona
Last Thursday, Navajo County sheriff's deputies raided a dispensary in Pinetop [19]. They hit the Beyond Compassion dispensary, owned by Mike Lytle. Lytle also owned the Mountain Meds dispensary in Lakeside that was raided earlier this year. He was charged with five drug-related felonies in that case, which is still pending. He racked up two more felony possession of marijuana for sale charges Thursday.
Arkansas
Last Thursday, the state attorney general approved the wording of a medical marijuana initiative [20]. Attorney General Dustin McDaniel approved an initiative submitted by Arkansans for Compassionate Care that would allow patients to grow their own or buy it from a dispensary. McDaniel earlier approved another medical marijuana initiative that would not allow patients to grow their own.
California
On Tuesday, federal prosecutors dropped their case against an Anaheim landlord [21] whose property they tried to seize over a $37 medical marijuana sale. Under federal pressure, Tony Jalali had already evicted a dispensary he had rented to when the feds brought their asset forfeiture action. Prosecutors had been seeking to drop the case for months, but had insisted that he agree to surprise inspections and promise never to rent to another dispensary. They didn't get that, but Jalali did agree not to demand that the US government pay his attorney fees. The feds dropped the case with prejudice, meaning they cannot threaten to seize his property again. They also dropped two other asset forfeiture cases, but those agreements have been finalized with the courts.
Last Thursday, a Riverside County dispensary sued the city of Murrieta [22] over its decision to ban dispensaries and medical marijuana delivery services. Compassionate Care Beneficiaries seeks a peremptory writ of mandate to set aside the city's decision. It alleges that Murrieta violated state environmental laws by failing to evaluate the potential air pollution and traffic impacts of barring dispensaries and forcing residents who use marijuana legally for medicinal purposes to drive miles farther to obtain it.
On Tuesday, the Santa Cruz County Board of Supervisors moved closer to new medical marijuana regulations [23]. The board is considering rules that would prohibit dispensaries within 600 feet of schools or each other, restricts hours and signage, and could require background checks of dispensary managers or dispensary board members. They would also limit home grows to 100 square feet indoors and 1,000 square feet outdoors. The ordinance will have a final vote on October 22.
Connecticut
Late last month, the state began accepting cultivation and dispensary applications [24]. Patients have been able to sign up for the medical marijuana registry for the past year, but no one has yet been authorized to cultivate marijuana. Now, the state is finally moving forward.
Iowa
On Sunday, the Quad-City Times editorialized against prosecuting a cancer patient for growing medical marijuana [25]. The newspaper accused the Scott County justice system of enforcing "the letter of a law that is doing much more harm than good" in the case of Benton Mackenzie, who was arrested along with his wife, son, and parents for growing marijuana he used to alleviate his cancer treatments. Mackenzie was jailed for two months until authorities realized they might be stuck with his medical bills, and is now free awaiting trial. "Iowa is overdue for marijuana law reform in response to growing clinical evidence of its medicinal value," the paper concluded. "Iowa and Illinois are overdue for decriminalizing a substance readily available despite decades of targeted enforcement." The Quad Cities are a trans-Mississippi River metropolitan area consisting of Davenport and Bettendorf, Iowa, and Moline and Rock Island, Illinois (and East Moline, too).
Kansas
Last Friday, the Kansas Silver-Haired Legislature endorsed medical marijuana [26]. The group focuses on legislation affecting Kansas senior citizens and said in a resolution that medical marijuana brings relief for numerous conditions "often found among senior citizens" as well as slowing the progress of two conditions common to senior citizens -- Alzheimer's Disease and glaucoma. Medical marijuana has gained virtually no traction in the Republican-dominated state legislature.
Michigan
Last Thursday, a Lansing couple whose medical marijuana use resulted in the state seizing their infant daughter saw felony drug charges against them dropped [27]. Steve and Maria Green were arrested on marijuana manufacturing charges in 2011, but the Oakland County prosecutor dropped the charges after it was proven that Steve Green was a patient and his wife a caregiver. But the filing of those charges played a role in the state's decision last month to remove their daughter from their home. It's unclear how the dropping of charges will affect their battle to regain custody of their daughter, who is currently living with Maria Green's mother.
Nevada
On Friday, state officials released their 80-page draft medical marijuana dispensary regulations [28]. The move comes after the legislature this year passed a dispensary bill, which is set to go into effect in April. The state Division of Public and Behavioral Health released the draft, which sets broad guidelines for growers, dispensaries and test labs. The draft has already excited numerous concerns and comments, and is subject to revision.
New Jersey
Last Friday, a second dispensary won approval to start selling marijuana to patients [29]. The Health Department announced that the Compassionate Care Foundation in Egg Harbor Township can open for business. It has been growing marijuana since June, but has not announced an exact opening date. The state has authorized six dispensaries, but so far, only one has opened.
Vermont
On Tuesday, the Rockingham Selectboard approved an ordinance banning dispensaries [30]. The vote came after the police chief said he didn't want a dispensary in the city and a village resident said the town already faced drug abuse issues. The ordinance can be overturned by a majority of voters at the next town meeting.
Washington
On Sunday, a medical marijuana farmers' market reopened in Seattle [31]. While providing candies, lotions, and dried buds to patients, the market is also part of an ongoing fight by the state's patients and medical marijuana industry to ensure that their rights are kept in mind as the state moves toward legally regulated marijuana for all adults.
Wisconsin
Last Thursday, two Democratic legislators announced they would file a medical marijuana bill [32] in the state legislature. Rep. Chris Taylor of Madison and Sen. Jon Erpenbach of Middleton held a news conference Thursday to announce a new bill, saying marijuana can provide pain relief other medication doesn't. A similar measure in 2010 got a hearing, but went nowhere after that under Democratic leadership. In 2011, a similar bill got nowhere at all under a Republican-controlled legislature. The Republicans still control both houses.
[For extensive information about the medical marijuana debate, presented in a neutral format, visit MedicalMarijuana.ProCon.org [33].]