We have a doozy of a corruption tale out of West Virginia, a pair of Kentucky deputies get caught peddling pills, and a Georgia deputy gets nailed for selling weed from his cop cruiser. Let's get to it: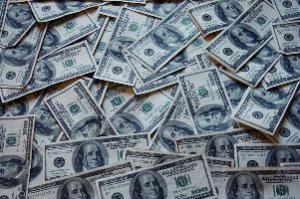 In Williamson, West Virginia,
the Mingo county sheriff murdered earlier this year is now implicated in a wide-ranging corruption scandal
[10]
. Sheriff Eugene Crum was gunned down in April, just weeks after announcing a hard-charging local "war on drugs," and a local man has been arrested for his killing, but the investigation into his death uncovered a rat's nest of corruption among Mingo County officials, including Crum himself. Crum, who was gunned down as he staked out a "pill mill," was himself illicitly buying prescription pain pills from a man who made his campaign signs. Instead of paying his $3,000 bill to the man, federal prosecutors say, he successfully conspired with county officials, including the district attorney, to frame and imprison the man on drug charges. Crum was by no means the only crooked thing in Mingo County. A local judge has also been indicted on charges he had an affair with his secretary and then tried to frame her husband on drug charges. And there's still more. The whole article is worth the read.
In Pikeville, Kentucky, a Pike County sheriff's deputy and a dispatcher were arrested last Thursday [11] on charges they were peddling dope. Dispatcher Matthew Blanton, 33, and Deputy Bradley Childers, 34, went down after an undercover investigation by the local drug task force. The two were popped after selling oxycodone to a confidential informer. At one point, Childers "became suspicious" and asked Blanton to use his police resources to identify the informant, and then threatened him. It's not clear what the precise charges are.
In Covington, Georgia, a Newton County sheriff's deputy was arrested last Thursday [12] on charges he was selling marijuana, including from his marked patrol car. Deputy Darrell Mathis, 40, kept large amounts of marijuana in the open at his apartment in Lithonia and bragged that he didn't worry about selling marijuana because he "drives safely and flashes his police credentials to get out of tickets if he is stopped," according to a federal complaint. Mathis went down after repeatedly selling pounds of pot to an informant working with the FBI and an undercover FBI agent, and after his arrest, admitted selling between 10 and 15 pounds a week. He is charged with distributing marijuana and carrying a firearm in the furtherance of a drug trafficking offense. He has been released on bond and is looking at up to five years on the marijuana charge and up to life on the weapons charge.