A California dispensary regulation bill dies, the dark ages return to San Diego, Massachusetts towns enact moratoria, New Jersey gives a loan to a dispensary, and more. Let's get to it: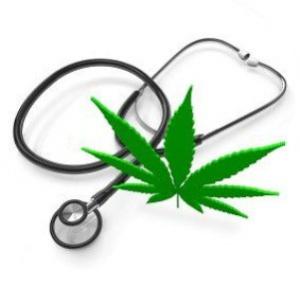 California
Last Tuesday, Merced County supervisors approved a grow ordinance [15] that would regulate the number of plants grown for medical marijuana users. The ordinance limits each site to 12 plants, which can be grown either indoors or outdoors. The ordinance considers anything more than 12 plants a nuisance, with fines of $1,000 a day, but which could escalate to a $1,000 per plant per day. The ordinance goes into effect on October 10.
Last Thursday, San Diego Interim Mayor Todd Gloria ordered that enforcement of medical marijuana zoning restrictions be resumed [16]. Former Mayor Bob Filner, who supported medical marijuana, refused to enforce the city's zoning ordinances, but he was forced from office [17] following a series of sexual harassment allegations. Gloria said that while enforcement was resuming, a draft medical marijuana ordinance is in the works and could go before the city council early next year. Dozens of dispensaries had been shut down under former Mayor Jerry Sanders, but many reopened during Filner's tenure. Now, they are in jeopardy if they continue to operate.
Last Friday, a bill to regulate medical marijuana operations statewide died in the legislature [18]. The bill, Assembly Bill 605, had been killed earlier in the session, but was revived in a last ditch effort to pass it this year. It died, however, in the face of opposition from law enforcement lobbyists. It would have created a new department to register commercial medical cannabis growers and sellers and codify as law the Attorney General's guidelines on medical marijuana.
On Tuesday, the Murrieta city council voted to maintain its eight-year ban on dispensaries [19]. The 3-1 vote also extended the ban to include delivery services. The mayor said dispensaries would threaten the community, while council members complained of a lack of clear regulation from the state and federal governments.
On Monday, the San Leandro city council voted to proceed with a draft dispensary ordinance [20] that would allow two dispensaries to operate in the East Bay city of 86,000. Monday's action came nearly a year after the city's latest moratorium on dispensaries expired. The city council issued a yearlong moratorium on dispensaries in 2010, and again in 2011, a prohibition that expired Sept. 30, 2012.
Maryland
Last Thursday, Gov. Martin O'Malley appointed members to the state's Medical Marijuana Commission [21]. The commission has the authority to permit academic research centers to design and implement programs to make marijuana available for medical purposes to defined groups of patients. The panel will be chaired by Dr. Paul Davis, president of Advanced Pain Management Specialists, which has eight locations in Maryland. The commission holds its first meeting next Tuesday.
Massachusetts
On Tuesday, the Braintree town council voted unanimously for a one-year moratorium on dispensaries [22]. Council members said the moratorium would give them time to draft zoning regulations and ordinances.
On Wednesday, the State House News Service reported that at least 115 municipalities have passed temporary dispensary bans or moratoria [23]. Others are considering similar measures and still more have drafted new zoning laws determining where they can locate.
Michigan
Last Wednesday, criminal charges were reinstated against 16 people arrested in a raid of the Clinical Relief Dispensary [24] in Ferndale. The dispensary was raided in August 2010, but charges were initially dropped by a lower court. A State Court of Appeals ruling allowed them to be reinstated. Prosecutors say that the law does not allow for setting up dispensaries to sell marijuana.
On Tuesday, dozens of people gathered in Lansing to protest the removal of a young child from parents who are medical marijuana users [25]. Six-month-old Brielle Green was taken by Child Protective Services, and protestors said her case was merely one among dozens in which state caseworkers have disregarded protections in the medical marijuana law while trying to remove children from parents who are registered patients or caregivers. Green's parents said the CPS decision to take the child arose out of a custody/visitation dispute between the girl's mother and her ex-husband, who filed a complaint saying the home was unfit for children.
New Jersey
Last Thursday, the state approved a $357,000 loan for a dispensary [26]. The state Economic Developmental Authority approved the loan to the founders of a medicinal marijuana dispensary in Egg Harbor Township that plans to open in mid-October. Compassionate Care Foundation Inc. said it would use the money to buy equipment and expand its cultivation space, add 12 good-paying jobs to the seven it has already created, and eventually produce enough medicine for about 1,500 patients a month, said CEO Bill Thomas, formerly a medical researcher. Within ten years, the dispensary expects to generate about $2.8 million in state sales tax, he added.
Wisconsin
Last Monday, two lawmakers said they would introduce a medical marijuana bill [27] after legislation failed to get out of committee for the past two years. The new bill would create a medical necessity defense for patients. Sen. Jon Erpenbach (D-Middleton) and Rep. Chris Taylor (D-Madison) plan to introduce the legislation sometime this session but have not yet set an exact date.
[For extensive information about the medical marijuana debate, presented in a neutral format, visit MedicalMarijuana.ProCon.org [28].]