Not everybody is happy with Thursday's Justice Department announcement that it would not interfere with taxed, regulated, and legalized marijuana in Colorado and Washington. While the announcement was greeted with accolades (and some questions) by the drug policy reform community, opponents of marijuana law reform were up in arms and prophesying hellfire and damnation.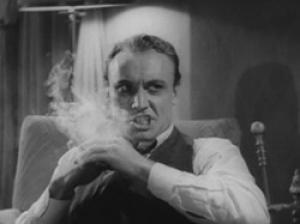 "Decades from now, the Obama administration will be remembered for undoing years of progress in reducing youth drug use in America," Dr. Paul Chabot of the
Coalition for a Drug Free California
[15]
said in a statement. "This president will be remembered for many failures, but none as large as this one, which will lead to massive youth drug use, destruction of community values, increased addiction and crime rates."
Chabot is also the the coauthor, along with Richard Morgan, of "The Eternal Battle Against Evil: A Comprehensive Strategy to Fight Terrorists, Drug Cartels, Pirates, Gangs, and Organized Crime [16]," and the coalition web site also hawks Morgan's "Soros: The Drug Lord. Pricking the Bubble of American Supremacy [17]."
While Chabot, with his Anslingerian fulminations and Manichean thinking, represents old school Reefer Madness-style prohibitionism, the new school prohibitionists aren't too pleased either.
"We can look forward to more drugged driving accidents, more school drop-outs, and poorer health outcomes as a new Big Marijuana industry targeting kids and minorities emerges to fuel the flames," warned former US Rep. Patrick Kennedy in a statement [18] issued by Project SAM [19] (Smart About Marijuana), a neo-prohibitionist organization that couches its policy aims amid public health concerns.
"This is disappointing, but it is only the first chapter in the long story about marijuana legalization in the US. In many ways, this will quicken the realization among people that more marijuana is never good for any community," said Project SAM cofounder and director Kevin Sabet.
Project SAM warned that after the Obama administration instructed prosecutors to go easy on medical marijuana in 2009, "public health consequences soared" and called on the federal government to fund "robust data monitoring systems" to track those alleged consequences.
"In Colorado, we've seen an explosion of consequences among kids as a result of the new industry that emerged around so-called medical marijuana after 2009," remarked Christian Thurstone, SAM Board Member and Denver Health treatment provider. "We now have to prepare the floodgates."
Just what will come through those floodgates, though, is unclear. Reform advocates point to 2011 data [20] showing that youth marijuana use declined in Colorado since the state adopted its system of regulated dispensaries in 2009.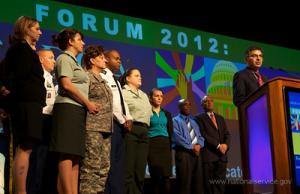 The taxpayer-funded Community Anti-Drug Coalitions of America (
CADCA
[21]
) also weighed in with disappointment, doom, and gloom.
"The Department of Justice announced that it will not sue to block the implementation of laws in Colorado and Washington that legalize marijuana, despite the fact that these laws are in conflict with federal law," said CADCA head Gen. Arthur Dean in a statement [22]. "CADCA and its more than 5,000 community coalitions across the country have been anticipating a response from the administration that would reaffirm the federal law and slow down this freight train. Instead, this decision sends a message to our citizens, youth, communities, states, and the international community at large that the enforcement of federal law related to marijuana is not a priority."

"The fact remains that smoked marijuana is not medicine, it has damaging effects on the developing adolescent brain, and can be addictive, as evidenced by the fact that 1 in 6 youth who use it will become addicted," Dean claimed, adding that the country is in "a growing crisis" as marijuana law reforms take hold. "The nation looks to our Justice Department to uphold and enforce federal laws. CADCA is disappointed in the Justice Department's decision to abdicate its legal right in this instance. We remain gravely concerned that we as a nation are turning a blind eye to the serious public health and public safety threats associated with widespread marijuana use."
Despite the bitter disappointment of the prohibitionists, marijuana law reform is moving forward, and the momentum is only likely to accelerate in the years to come. We may see in a few years if their dire warnings are correct -- if the country is still standing, that is.