A New Orleans police officer who gunned down an unarmed 20-year-old man during a 2012 drug raid pleaded guilty to manslaughter last Friday [11] and was led off to begin serving a four-year prison sentence. Joshua Colclough, 29, who resigned from the force the previous day, apologized to the family of his victim, Wendell Allen, before he was led away.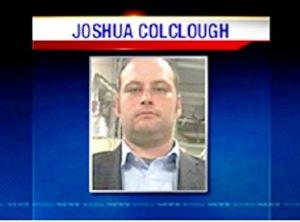 Colclough was part of a police team that raided a Gentilly home in March 2012 as part of a marijuana investigation. A shirtless, unarmed Allen appeared at the top of the stairs as Colclough searched the house, and Colclough shot and killed him.
Defense attorney Claude Kelly said Colclough made a split-second decision.
"Josh will live with this as will the Allen family, until the day he dies," Kelly said in court.
Colclough's apology to the family was the second in as many days. The day before the hearing, he met with Allen family members and tearfully apologized. The meeting was taped by WVUE-TV [12].
"I wanted to tell you for a very long time how sorry I am. I am so very sorry," he said during that meeting.
"I prayed for you. I prayed God have mercy on your soul, but what took you so long?" the victim's mother, Natasha Allen said at one point, also crying.
"I am so sorry it took so long. I'm very sorry for what I've put your family through," Colclough said.
Drug War Chronicle tallied 63 drug war deaths in 2012 [13]. Eight of the dead were law enforcement officers. Of the 55 civilian deaths, only two resulted in an officer being charged.
The other case was that of Ramarley Graham [14], an 18-year-old New York City resident who was gunned down in his own bathroom by an undercover officer who pursued him thinking he was armed. NYPD Officer Richard Haste was indicted in that case, but the indictment was dismissed because of prosecutorial error. The Justice Department is now investigating [15] to determine if federal civil rights charges can be filed.