New Hampshire becomes the 19th medical marijuana state, some folks in Kentucky would like it to become one, too; and the local tussling continues in California. And in late news, the DEA strikes in Washington State. Let's get to it: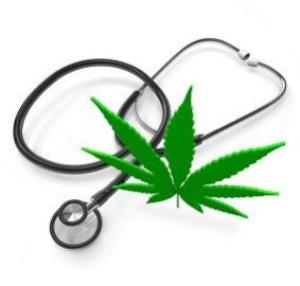 California
Last week, San Francisco Supervisor John Avalos moved to potentially expand where dispensaries could operate [15]. He introduced legislation that would require the city Planning Commission to review the city's 2005 medical marijuana law and provide recommendations for changes. Avalos is seeking to avoid the clustering of dispensaries in his Outer Mission neighborhood. The review would include analysis of "impacts on the public health, safety and welfare of expanding the areas" where dispensaries can open and the impact of existing rules on patient access.
Last Friday, a Bakersfield dispensary landlord paid $1.675 million to the United States [16]to resolve claims his buildings housed medical marijuana dispensaries and grow operations. Ned Strizak now gets to keep his properties, which the Justice Department had sought to seize in October 2011.
Also last Friday, Bakersfield medical marijuana supporters announced they are organizing a referendum [17] to overturn a June ordinance banning dispensaries in the city. The ordinance was approved by the Bakersfield city council June 26 and will become law August 1. It is modeled after an example in Riverside, which was upheld in a decision by the California Supreme Court allowing cities to ban dispensaries. The Patient Advocacy Network will need to gather 15,326 valid voter signatures to force a vote on the issue. They only have until July 29. If they succeed in getting the necessary signatures, the city council will have two options: consider a vote to repeal the ordinance or call for an election to let voters decide.
On Sunday, the state Democratic Party passed two pro-medical marijuana resolutions [18] at its executive board meeting in Costa Mesa. The first called on President Obama to (1) respect the voters of Colorado and Washington and to not allow any federal interference in the enactment of their marijuana legalization initiatives, (2) end the federal raids on patients and providers in medical marijuana states and (3) appoint a commission to look into the reform of our nation's marijuana laws. The second resolution called on the state legislature to enact statewide guidelines for medical marijuana distribution that respects the rights of local municipalities to regulate and license but will also provide marijuana "to all patients in all areas of California, rural as well as urban." The resolutions were the work of Riverside activist Lanny Swerdlow and the Brownie Mary Democratic Club [19] he helped organize.
On Tuesday, the Tehama County board of supervisors moved to heighten penalties for non-compliant medical marijuana grows [20]. The board voted to direct staff to prepare amendments that would allow for monetary and criminal penalties against grows found to be out of compliance with the county's marijuana cultivation ordinance. The proposed amendments come after several months of increasing complaints regarding noncompliant marijuana grow sites, particularly in the Rancho Tehama Reserve area.
Kentucky
Last Thursday, a push to get medical marijuana legislation moving got underway [21]. State Sen. Perry Clark (D-Louisville) hosted supporters at his home ahead of a hearing scheduled for next month in a legislative committee. Perry and supporters also rallied Sunday in Louisville. Perry has introduced bills that have gone nowhere for the past two years, but now has won a hearing and will reintroduce a medical marijuana bill next session.
New Hampshire
On Tuesday, Gov. Maggie Hassan (D) signed a medical marijuana bill into law [22], making New Hampshire the 19th medical marijuana state and making all of New England medical marijuana country. The bill is one of the most restrictive yet -- it allows no personal grows and it could take two years for dispensaries to open -- but it is a medical marijuana bill.
Washington
On Wednesday, the DEA raided at least five Puget Sound region dispensaries [23]. The dispensaries raided included Seattle Cross, Tacoma Cross, and the Bayside Collective in Olympia.
[For extensive information about the medical marijuana debate, presented in a neutral format, visit MedicalMarijuana.ProCon.org [24].]