Rhode Island is set to see its first dispensary open next, Mendocino County faces down the feds, and more news from around the country. Let's get to it: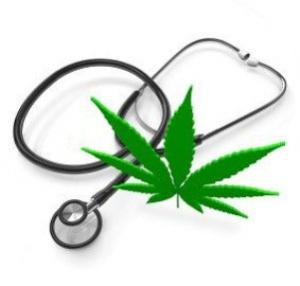 California
On Tuesday, the city of Concord banned outdoor grows [16]. The "outdoor cultivation of medical marijuana" is banned by ordinance in order to properly "maintain and protect the public health, safety and welfare of the citizens of Concord." The ban came despite appeals from a number of residents to delay or defeat the ordinance. The vote was unanimous.
Also on Tuesday, Mendocino County officials announced they had reached agreement with federal prosecutors [17] on limiting the feds' fishing expedition into the county's legal medical marijuana growers' program. No personal identifying information from the county's program will be released to US Attorney Melinda Haag. In October, Haag had demanded just about anything to do with the program -- names and locations of pot gardeners, county bank records, "any and all" legal correspondence, etc. The county fought back, hiring a San Francisco attorney to fight the federal subpoena. Now, the feds have backed down.
Also on Tuesday, Humboldt County supervisors okayed a Myrtletown dispensary [18]. The Humboldt Collective had operated there, but had its permit revoked after a former director was arrested last year in Pennsylvania on marijuana trafficking charges. The new directors have made minor changes sought by the county, and now they have received permission to remain in business.
Florida
On Wednesday, activists were meeting with a key state senator in a bid to keep a medical marijuana bill alive [19]. Senator Aaron Bean, chair of the Senate Health Policy Committee, has the bill, Senate Bill 1250, locked up in committee. No word yet on whether he has been moved to allow the bill to progress. The bill is also known as the Cathy Jordan Medical Cannabis Act, after a medical marijuana patient who was arrested along with her husband for growing her medicine. Charges against the couple were dropped last week.
Maine
On Friday and Saturday, dispensary workers rallied to protest working conditions [20]. The workers' target was Wellness Connection of Maine, which operates four dispensaries in the state. Workers said it was ignoring their concerns about working conditions and refusing to recognize their union. Demonstrations took place in Hallowell Friday and Portland Saturday. Wellness Connection said it was committed to caring for its workers and doesn't object if they want to join a union.
Massachusetts
On Wednesday, state regulators were debating proposed state medical marijuana rules [21]. One proposed rule would require dispensaries to test their products for contaminants. Americans for Safe Access is calling for state-licensed, independent labs that would not be at risk of federal sanctions because they would not test narcotics and other federally regulated drugs. The proposed rules also include state inspections of dispensaries "at any time without prior notice."
Michigan
Last Wednesday, the state Supreme Court said it would review the legality of a city ban on medical marijuana-related activities [22]. The city of Wyoming had passed a zoning ordinance barring the use, manufacture, or cultivation of medical marijuana, and the court said it wants to review whether the ordinance is superseded by the state's voter-approved medical marijuana law. Significantly, the court also plans to consider if the state law is preempted by a federal law that makes marijuana use illegal.
Montana
Last Friday, a drugged driving bill that could affect patients was signed into law [23]. The bill creates a 5 nanogram per milliliter per se drugged driving level for THC. In addition to the penalties for drugged driving, if convicted under the law, patients would face revocation of their state registry identification card.
New Jersey
On Tuesday, Gov. Chris Christie proposed $1.6 million for the state's medical marijuana program [24] in his state budget. That's more than twice the current spending level. The budget assumes that more dispensaries will open next year. So far, only one out of the six authorized by the state is actually in operation. But patient advocates said a greater budget wouldn't help patients until onerous regulations imposed by the Christie administration are revised.
Oregon
On Tuesday, a bill allowing medical marijuana for PTSD passed the Senate Judiciary Committee [25]. Senate Bill 281 now moves to the Senate floor. Currently, medical marijuana is currently allowed for patients with certain debilitating medical conditions such as cancer, glaucoma, Alzheimer's disease, HIV and AIDS. The bill would add PTSD to the list.
Rhode Island
Last Thursday, what will be the state's first dispensary got its license [26]. The Thomas C. Slater Compassion Center is now set to open April 19.