For the second time, a Missouri federal district court judge has granted a preliminary injunction [12] blocking Linn State Technical College from drug testing all first-year and some returning students. The college had sought to implement the unprecedented drug testing regime in the fall of 2011, but had been blocked after the ACLU of Eastern Missouri [13] filed suit on behalf of six students.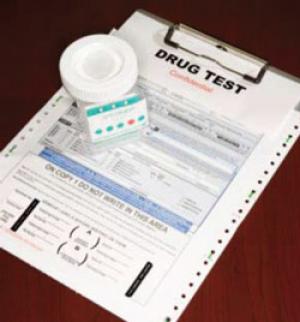 US District Judge Nanette Laughrey issued a preliminary injunction stopping the program and the reporting of early test results in the fall of 2011, but the 8th US Circuit Court of Appeals overruled her in January, finding her order too broad. The ACLU of Eastern Missouri then filed a narrower challenge, which Laughrey has now granted.
"Today's decision affirms the privacy and personal dignity of hundreds of students who were forced to supply their college with urine samples before they could take any classes," said Tony Rothert, the ACLU-EM's legal director. "Without a compelling need, a search of your bodily fluids is exactly the type of unreasonable search and seizure that the Constitution prevents the government from imposing."
Linn State had argued that it should be allowed to drug test students without any suspicion because some of its programs, such as aviation maintenance and heavy equipment operations, had a public safety component. But the ACLU-EM argued that its program was overly broad, and in granting the preliminary injunction, Judge Laughrey cited the testimony of a mechanical engineering professor at the college who said his students handled nothing more dangerous than pencils.
While the federal courts have allowed suspicionless drug testing in limited circumstances -- in occupations affecting public safety, among drug law enforcement personnel, and among limited sets of high school students -- they have generally deemed it a violation of the Fourth Amendment's proscription against unwarranted searches and seizures. The Linn State case is the first one known where a college sought to test a broad swath of the student population without any particularized suspicion.
The case will be argued in July. In the meantime, the preliminary order barring drug testing is in effect and suggests that Judge Laughrey will grant a permanent injunction then.