Last fall, Uruguayan President Jose Mujica proposed legalizing marijuana commerce and cultivation [13](marijuana possession has never been a crime there), but shortly thereafter postponed action on the proposed legislation in the face of public opposition. Now he's ready for the country to have a discussion about it.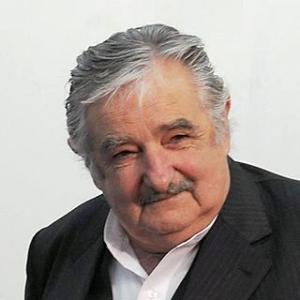 In December,
Mujica postponed action on the bill
[14]
, even though his party and its allies control the legislature. He cited polling that showed 64% of the public had reservations about allowing pot sales and cultivation.
Mujica continues to support the bill, but wanted to slow the process down to educate the public. Now, that process is beginning. Starting on April 4, a nationwide dialog on the bill is set to get underway. The three-month public debate will feature round tables, seminars, and conferences across the country and, Mujica hopes, bring public opinion around.
Mujica, a former leftist guerrilla in the 1970s, has argued that legalizing the commerce in marijuana would weaken drug smuggling gangs and fight petty crime. Uruguay is one of the safest Latin American nations, but has been scarred by criminal violence associated with the drug trade.
The bill would create a National Cannabis Institute to regulate commercial marijuana production and distribution. But unlike reports from last fall, it will not create state marijuana stores. The Institute would also come up with penalties for rule-breakers and help design programs to warn of the risks of pot smoking. For private households, the bill would allow the cultivation of up to six plants and the possession of up to 17 ounces.
If the bill becomes law, Uruguay would become the first country to formally legalize marijuana commerce. Such commerce had gone on in Holland for decades, with the laws against it still on the books, but ignored under the Dutch policy of "pragmatic tolerance." Other countries have decriminalized marijuana possession, but not the commerce.