The state of Washington has chosen its official marijuana consultant as it marches boldly forward toward implementing the voters' decision to legalize marijuana at the polls last November. The State Liquor Control Board, which is charged with overseeing the nascent legal marijuana business, announced Monday [12] that it had selected a Massachusetts-based firm headed by academic drug policy analyst Mark Kleiman [13].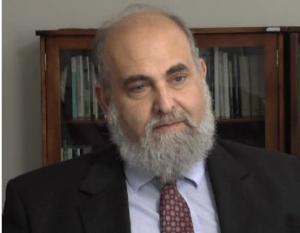 The firm, Botec Analysis Corporation, has been in existence since the mid-1980s and has won contracts to evaluate government programs and done consulting on drugs, crime, and public health. Botec advised the Office of National Drug Control Policy on demand reduction programs in the early 1990s and has studied efforts to suppress heroin dealing in Lynn, Massachusetts, among other projects.
Kleiman, a professor public policy at UCLA, has written a number of books on drug and criminal justice policy, including coauthorship of last year's primer,
Marijuana Legalization: What Everyone Needs to Know
. Some of his stands over the years, including the
contention that states couldn't legalize marijuana
[14]
because the federal government wouldn't allow it, have irked drug reformers, and some reacted with skepticism to news of the appointment.
Tom Angell, chairman of
Marijuana Majority
[15]
, told the
Associated Press
[16]
Kleiman needed to answer some questions. "You might ask him if he's either changed his mind or if he intends to advise the state on undermining the will of the voters," Angell said. Kleiman in turn
responded on his blog
[17]
.
The Liquor Control board sifted through more than 90 applications for the consultant position, and Botec outscored all comers. At this point, the decision is provisional; rejected applicants can challenge the selection, but if no one challenges or any such challenges fail, Botec is it.
Botec's job will be to advise the state on how build a newly legal industry from scratch. That's going to include such nuts-and-bolts issues on how many growers and retail outlets there should be, how products should be packaged, testing requirements, and even store hours of operation.
Meanwhile, all parties concerned are waiting for the federal shoe to drop. Stay tuned. This is going to be interesting.