An important federal court ruling, medical marijuana bills start popping up in the states, more providers get prosecuted, and LA continues to stumble toward a resolution of its dispensary issue. Let's get to it: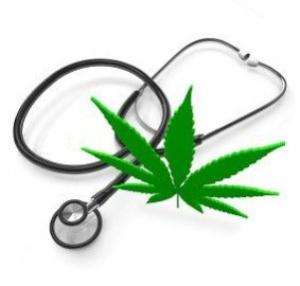 National
On Tuesday,
the DC Circuit Court of Appeals rejected a petition to reschedule marijuana
[15]
.The nearly 11-year-old petition had been rejected by the DEA, and the appeals court upheld that decision. While attorneys for petitioners say they will appeal -- to the Supreme Court if necessary -- advocates are now turning their attention to Congress and the administration.
California
Last Wednesday,
the state Supreme Court denied review of a landmark medical marijuana case
[16]
,
People v. Jackson
. In that case, the Fourth District Court of Appeals had overturned the conviction of San Diego dispensary operator Jovan Jackson and established a clear defense for Jackson and others like him who are prosecuted in state court. The Fourth District court had held that in mounting a defense at trial, "Jackson was only required to produce evidence which would create a reasonable doubt as to whether the defense provided by the [Medical Marijuana Program Act] had been established." The court further held that, "the collective or cooperative association required by the act need not include active participation by all members in the cultivation process but may be limited to financial support by way of marijuana purchases from the organization. Thus, contrary to the trial court's ruling, the large membership of Jackson's collective, very few of whom participated in the actual cultivation process, did not, as a matter of law, prevent Jackson from presenting an MMPA defense."
Last Friday,
a Stockton dispensary operator pleaded guilty in federal court
[17]
to marijuana manufacturing and distribution charges. Lynn Farrell Smith, 62, was a co-owner of a half dozen Stockton and Sacramento-area dispensaries and grew marijuana at a Stockton warehouse to supply the stores. Prosecutors said he made millions while hiding under the cover of the state's medical marijuana laws.
On Tuesday,
the LA city council voted to put two medical marijuana initiatives on the May ballot
[18]
. The two must come up for a second vote next week, when the council considers its own third initiative. One initiative would allow about 100 dispensaries to remain open; the other would allow most of the estimated 500 dispensaries currently operating in the city to remain open.
Also on Tuesday,
the Antioch city council voted to ban dispensaries
[19]
. The ban passed on a 3-2 vote after city staff told the council it had concerns about burglaries and robberies at dispensaries and over the sale of illegal drugs to youngsters.
Connecticut
Last Wednesday,
state officials handed in draft regulations
[20]
for in-state cultivation and sale of medical marijuana to Gov. Dan Malloy (D). The draft rules include nuts-and-bolts guidelines for growers, doctors, patients obtaining medical certificates and even the disposal of unused marijuana, which could be turned in to local police. If the regulation process proceeds smoothly, dispensaries could be operating by late this year or early next year.
Iowa
Last Wednesday,
Rep. Bruce Hunter (D-Des Moines) introduced a medical marijuana bill
[21]
. The bill,
House File 22
[22]
, would allow Iowans with debilitating medical conditions to obtain and use marijuana without fear of arrest. It would also create a dispensary system.
Montana
Last Thursday,
a medical marijuana worker was sentenced to four years in federal prison
[23]
for his involvement with Montana Cannabis, which was raided by the DEA as part of 2011's statewide sweep of dispensaries. Dan Nichols had done construction and worked as a night watchman at the dispensary. Several other Montana Cannabis operators have already been sentenced to federal prison, including 68-year-old Richard Flor, who died there.
Also last Thursday,
a medical marijuana provider was convicted in federal court
[24]
of "conspiracy to manufacture and distribute marijuana" and "possession with intent to distribute marijuana," but was acquitted of another felony, possession of a firearm in furtherance of a drug-related crime. Former Montana Grizzlies quarterback Jason Washington claimed to be in compliance with Montana's medical marijuana law but, as is typical with such federal cases, defendants like Washington are routinely denied a defense. He is facing a 5-year mandatory minimum sentence, up to 40 years in prison, and more than $10 million in fines and forfeitures.
Also last Thursday,
a district court judge issued a second injunction blocking implementation of SB 423
[25]
, the law passed by the state legislature that effectively gutted the state's voter-approved medical marijuana law. Judge James Reynolds had ordered a similar injunction last year, but was reversed by the state Supreme Court. After hearing new testimony, he issued a more thorough ruling last Thursday.
Oklahoma
On Monday,
Sen. Constance Johnson (D-Oklahoma City) filed a medical marijuana bill
[26]
. The bill,
Senate Bill 902
[27]
, directs the medical board to develop and adopt rules allowing patients to obtain permission from their doctors to use marijuana.
South Dakota
On Wednesday,
two senators said they were introducing a medical marijuana defense bill
[28]
.Sen. Craig Tieszen (R-Rapid City) and Rep. Dan Kaiser (R-Aberdeen) were hoping to introduce the bill Wednesday. It would allow persons caught with two ounces or less of marijuana to argue a medical necessity defense.
Texas
Last Friday,
Rep. Elliot Naishtat (D-Austin) introduced a medical marijuana affirmative defense bill
[29]
. The bill,
House Bill 594
[30]
, would enact protections for physicians who make written or oral statements to their patients that marijuana would likely provide benefits that outweigh any risks. Patients whose doctors make such statements would be able to present evidence of the statement in court if charged with possession of marijuana and have their charges dismissed.
Washington
Last Wednesday,
the Bremerton city council voted to ban collective medical marijuana gardens
[31]
. Such gardens are legal under a 2011 state law, but the council sided with city attorneys, who warned that regulating and permitting the gardens might put city workers at risk from the federal government, which considers all marijuana production illegal.