One of two men shot by Orlando police inside a home during a drug investigation last Wednesday night died the following day. Karvis Jabbar Gamble, 19, becomes the second person to die in US domestic drug law enforcement activities so far this year [11].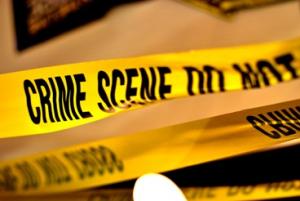 Police told WKMG TV
[12]
that five people were in the home when officers knocked on the door and that two of them resisted.
"A subject sitting inside the front room immediately reached for a handgun, pulled it up and started pointing at the officers," said Orlando police sergeant Jim Young. "A second subject inside the house comes running out of a back room. He ignored all officers' commands. He began to reach into his waistband."
Two different police officers opened fire, each striking one of the men. The other man shot by police, Cordaryl Leojermane Wilson, 25, has been charged with possession of MDMA/Ecstasy, possession of cannabis, possession of drug paraphernalia, and resisting arrest without violence.
Police said they recovered three guns, two of which were reported stolen, as well as drugs.
Neighbors told WKMG that they heard as many as five gunshots coming from the home. Relatives said it doubled as a studio for aspiring musicians.
Other witnesses told WKMG there were no guns or drugs at the house, and that police never identified themselves.
"All (the officer) did was open the door. They never said, 'OPD,' or nothing. They just shot him," a man said. "Who really would point a gun at the police? You know what's going to happen."
The two officers who shot their weapons will be placed on administrative leave pending the outcome of a departmental investigation.
At this point, it is unclear whether police were uniformed or undercover and whether they were serving a search warrant or engaging in a "knock and talk" investigation.