New state medical marijuana bills are starting to roll out as the legislative season gets underway, progress comes in Arizona, and San Diego's mayor steps up for medical marijuana. Let's get to it: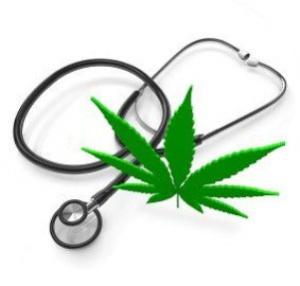 Arizona
Last Thursday,
the state Court of Appeals ruled that the Yuma County sheriff must return marijuana
[16]
seized from a California medical marijuana patient. The court said that medical marijuana seized from Valerie Okun must be returned to her because Arizona's medical marijuana law allows people with authorizations from other states to legally possess marijuana in Arizona. The court declined to consider prosecutors' argument that federal drug law invalidates Arizona's medical marijuana law. The ruling upholds one by a Yuma County Superior Court judge.
Also last Thursday,
state inspectors gave the okay to the state's first commercial cannabis kitchen
[17]
. The kitchen, Heavenly Harvest, provides edibles for patients of the Green Halo dispensary in Tucson and plans to supply other dispensaries as they open.
California
Last Wednesday,
a former South Lake Tahoe dispensary operator pleaded guilty
[18]
to federal charges of possession of marijuana with intent to distribute. Gino DiMatteo, 43, had been raided on August 31. He's looking at up to 30 years in federal prison.
Last Thursday,
San Diego Mayor Bob Filner halted the prosecution of dispensaries there
[19]
. Filner ordered the Development Services Department, which handles code compliance, to stop enforcement against dispensaries and stop forwarding cases to the city attorney for prosecution. The move came after a political spat with City Attorney Jan Goldsmith, who challenged him to assert his mayoral authority if he wanted a policy change. Now, he has done so. More than 200 dispensaries have been shut down in San Diego and Imperial counties since the feds cracked down in 2011, but many of those closures have come at the hands of city and local officials.
On Tuesday,
the feds said they wouldn't stop going after dispensaries in San Diego
[20]
. US Attorney Laura Duffy said that she was open to meeting with the mayor, but added that "We are going to enforce the Controlled Substances Act."
Also on Tuesday,
Shasta County supervisors voted to create an advisory committee
[21]
to revisit the issue of growing medical marijuana in the largely rural county. They did that instead of voting on a proposed ordinance that would ban outdoor grows, but they did direct the county's executive officer to look into speeding up the enforcement process for non-compliant gardens.
Also on Tuesday,
the LA city council moved forward with its own medical marijuana ballot measure
[22]
. There are already two others set to go before the voters, one of which would allow must currently existing dispensaries to remain open, the other of which would shut down all but 127. The proposed city council measure is similar to the second, but would add additional restrictions. All this activity comes after activists forced the council to back away from its original plan to shut down all dispensaries.
Illinois
Last Wednesday, a new medical marijuana bill,
House Bill 1
[23]
, was introduced. Similar legislation died at session's end earlier this month.
Kansas
On Tuesday, Sen. David Haley introduced a medical marijuana bill, Senate Bill 9. (The measure is not available online until after the legislature convenes on Thursday.)
New Hampshire
Last Thursday,
a poll found that 68% of voters support a medical marijuana law in the state
[24]
. The poll was released as state lawmakers prepare to consider a medical marijuana bill in this year's legislative session. It also found that 52% of voters would be more likely to vote for a state legislator if he or she voted for such legislation. Just 27% said they'd be less likely.
New York
On Tuesday, Sen. Diane Savino (D) introduced a medical marijuana bill, Senate Bill 1682. (The bill is not yet available online.)