Drug traffickers and other death row inmates in Singapore can now seek review of their death sentences after changes to the island city-state's mandatory death sentence went into effect with the new year, the anti-death penalty group Hands Off Cain [11] reported. Some 32 people whose appeals had already ended sit on death row there; it is unclear how many are drug traffickers.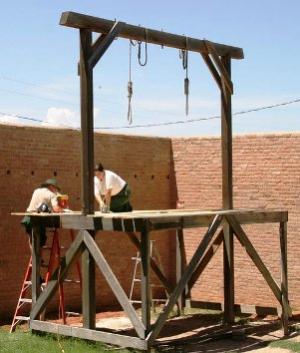 Last month, amendments to the Penal Code, Criminal Procedure Code, and Misuse of Drugs Act were approved that allow death row prisoners to introduce new evidence to show that their cases satisfy the conditions for a life sentence instead of death.
Before that, murder and drug trafficking above certain amounts garnered mandatory death sentences. Now, drug trafficking convicts who were only couriers and who cooperated substantially with authorities can seek review of their death sentences, as can people convicted of murder, unless that killing was the equivalent of first-degree murder in the US.
Under Singapore law, people sentenced to life in prison can seek review of their sentences after serving 20 years.
According to Harm Reduction International's
Death Penalty Project
[12]
, Singapore is one of a group of six "high application states," or countries that both have the death penalty on the books for drug offenses and actually impose it. The others are China, Iran, Malaysia, Saudi Arabia, and Vietnam.