We're a little more than a month from election day. Here's what's going on with the state-level initiatives.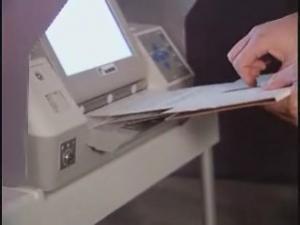 California
Last Thursday,
LA County DA candidates gave differing views on Proposition 36
[16]
during what is likely the final debate of their campaigns. Deputy District Attorney Alan Jackson opposes the measure, which would modify the state's draconian three-strikes law, while Chief Deputy District Attorney Jackie Lacey supports it.
Colorado
Last Friday,
the Amendment 64 campaign demanded an apology from opponents
[17]
for smearing a retired veteran Denver police officer as a "rent a cop." The description came from Roger Sherman, head of the No on 64 campaign, and was in response to
a series of endorsements
[18]
of Amendment 64 by law enforcement personnel and organizations. It was aimed at retired Lt. Tony Ryan, a Denver Police Medal of Honor recipient and Purple Heart holder. Sherman has yet to respond to the invitation to apologize.
Also last Friday,
conservative former congressman Tom Tancredo endorsed Amendment 64
[19]
. He sent a letter to some Republican state lawmakers outlining his support. "I have decided that it presents a responsible, effective and much-needed solution to a misguided policy," he said in the letter. "Eighty years ago, Colorado voters concerned about the health and safety of their families and communities approved a ballot initiative to repeal alcohol prohibition prior to it being done by the federal government. This November, we have the opportunity to end the equally problematic and ineffective policy of marijuana prohibition."
Massachusetts
On Monday,
US Senate candidate Elizabeth Warren (D) said she supported medical marijuana
[20]
. "You know, I held my father's hand while he died of cancer, and it's really painful when you do something like that up close and personal," she said in an interview. "My mother was already gone and I was very very close to my father. And it puts me in a position of saying, if there's something a physician can prescribe that can help someone who is suffering, I'm in favor of that. Now, I want to make sure they've got the right restrictions. It should be like any other prescription drug. That there's careful control over it. But I think it's really hard to watch somebody suffer that you love." That wasn't a direct endorsement of the initiative, Question 3, but pretty darned close.
Montana
A poll released last week
[21]
showed I-124, the initiative to undo the legislature's gutting of the state's 2004 voter-approved medical marijuana law, at under 50%. That's a good thing, because a "yes" vote endorses the legislative gutting. Only 44% of those polled said they would vote "yes," but with 31% saying they would vote "no," that still leaves a large uncommitted bloc.
Oregon
Last Wednesday,
former Oregon Secretary of State Bill Bradley endorsed Measure 80
[22]
. "Our nation's war on drugs has really been, for decades now, a war on Americans of color and our poorest, most vulnerable citizens, and the ban on agricultural hemp has been the collateral damage" said Bradbury. "I urge my fellow Oregonians to vote yes on Measure 80, which is an historic opportunity to show our fellow Americans a way to end the failed drug war, begin a new, sensible approach to marijuana, and restore hemp to our farmers and hi-tech entrepreneurs for biofuel, textiles, and advanced manufacturing."
Washington
See our feature article this week on the state of play for Washington's I-502 initiative
here
[23]
.