A Louisiana cop gets strung out in a hurry, a Florida cop is has car problems, a Kentucky state trooper has perv problems, and one member of a rogue New Jersey drug squad heads to prison. Let's get to it: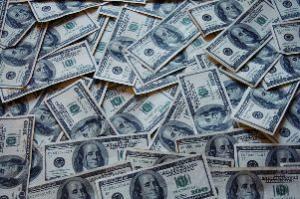 In Monroe, Louisiana,
a Monroe police officer resigned August 29
[10]
after he tested positive for methamphetamine following a traffic incident. K-9 Officer Kenneth Johnson is currently under criminal investigation for allegedly stealing the drugs from another agency. He had access to them for the purpose of training his drug dog. Although the drugs are placed in sealed containers, Johnson claimed he got some on his finger, tasted it, then used it several times and became addicted. He could face charges of malfeasance in office, theft, and meth possession.
In Miami Beach,
a Miami Beach police officer was arrested last Wednesday
[11]
on charges stemming from a drug trafficking case. Officer George Navarro Jr. is charged with charged with two counts of false statement of financial condition and two counts each of obtaining a vehicle by trick and unlawful subleasing of a vehicle. He is accused of being a "straw purchaser" of vehicles associated with a ring that stole and dismantled cars. The drug trafficking connection was reported, but is not clear.
In London, Kentucky,
a former Kentucky State Police trooper was sentenced Tuesday
[12]
to six years and two months in prison for trying to trade a woman drugs in exchange for sex. Michael Pennington went down in September 2011, when he went to the woman's residence on official duty and spotted pills. He confiscated the pills, then told her he would not arrest or charge her if she had sex with him. The next day, he showed up while off duty and offered her a Lortab in exchange for sex, but the woman had already complained to the State Police, who were waiting there to arrest him. He pleaded guilty to two counts of drug trafficking and carrying a firearm while trafficking prescription narcotics.
In Camden, New Jersey,
a former Camden police officer was sentenced last Friday
[13]
to 10 years in federal prison for his part in a rogue elite anti-drug police unit that routinely stole drugs and cash from dealers and users, planted drugs on suspects, and falsified police reports. Antonio Figueroa, 36, was convicted in December of three counts of conspiring to violate the civil rights of city residents. Three other squad members have pleaded guilty, while a fifth was tried with Figueroa, but found not guilty. The case has spawned dozens of lawsuits brought by defendants whose convictions were vacated or overturned after details of an FBI investigation into the corruption charges were made public and resulted in the Camden County Prosecutor's Office's deciding to vacate or dismiss charges against nearly 200 defendants, many of whom had been convicted or pleaded guilty. Some were serving jail terms.