A crooked narc scandal in Florida just keeps on giving, a sticky-fingered Kansas City cop goes to jail, a former Arizona cop is in trouble for stealing pain pills, and an Arizona ICE agent cops to providing info to the cartels. Let's get to it: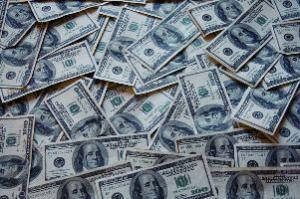 In Largo, Florida,
a criminal investigation has been launched
[10]
into the actions of four Pinellas County sheriff's narcotics unit members. They have been accused of trespassing to gather evidence against indoor marijuana growers. Pinellas County Sheriff Bob Gualtieri announced the criminal investigation after three of the narcs resigned and he fired one last Thursday, capping a departmental internal investigation. The scandal around the narcs' behavior has become a major issue in Gualtieri's re-election campaign, where he faces challengers in the Republican primary as well as a highly critical Democratic candidate.
In Phoenix, Arizona,
a former Phoenix police detective was arrested last Wednesday
[11]
on evidence tampering and narcotics theft charges. William McCartney, 37, was indicted days earlier on a 40-count felony indictment accused of multiple counts of tampering with evidence, possession of narcotics, possession of dangerous drugs, computer tampering, felony theft and fraudulent schemes. McCartney went down after a quarterly audit of items cleared for destruction from the evidence room found that Oxydocone tablets had been replace by over-the-counter medications. McCartney was originally arrested in March 2011, but quit the force and left the area. He was re-arrested in Pittsburgh after he was indicted.
In Kansas City, Kansas,
a former Kansas City police officer was sentenced last Wednesday
[12]
to a year and a day in prison for stealing electronic goods from homes where he and his team were serving drug search warrants. Darrell Forest, 32, was a member of a special unit that served search warrants, and went down in an FBI sting operation after authorities received complaints. Two other members of the squad have also pleaded guilty to theft and await sentencing.
In Tucson, Arizona,
a former ICE agent was sentenced last Friday
[13]
to 30 months in federal prison for accessing law enforcement data bases and passing sensitive information on to family members with ties to Mexican drug cartels. Jovana Deas went down after some of the information she passed turned up on the computer of a Mexican drug trafficker arrested in Brazil. Among the seven felonies and 14 misdemeanors she pleaded guilty to are illegally obtaining and disseminating classified government documents, obstruction of justice, and perjury. She is the 138th ICE or Border Patrol officer arrested on corruption charges since October 2004.