An Angus-Reid Public Opinion poll [14] released Wednesday is just the latest to show majority support for marijuana legalization. The poll had support for legalization at 52%, with 44% opposed.

That's in line with a Rasmussen poll [15] released a couple of weeks ago that had support for legalizing and regulating marijuana at 56%, and also in line with other recent polls [16] that show legalizing gaining majority support and trending upward.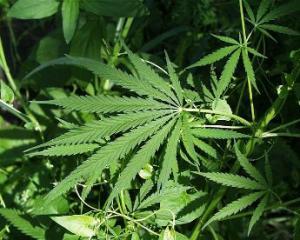 In the Angus-Reid poll, majorities of men (60%), independents (57%), people under 55 (54%) and Democrats (54%) supported pot legalization, while people over 55 (48%), women (45%), and Republicans (43%) were less likely to support it.
Marijuana legalization is on the ballot this year in Colorado and Washington, with signature-gathering campaigns for more legalization initiatives still underway in Michigan, Montana, Nebraska, and Oregon. The West has generally shown higher levels of support for legalization than the rest of the country, but Angus-Reid has not made a geographic breakdown of support available for this poll.
While a majority supports marijuana legalization, that's not the case for other drugs. Only 10% would support legalizing ecstasy, 9% cocaine, 8% heroin or crack cocaine, and 7% methamphetamine.
But two-thirds (66%) think the war on drugs is a failure, while only 10% think it has been a success. That opinion cuts across the political spectrum, with majorities of independents (69%), Republicans (63%), and Democrats (63%) saying the drug war is a failure.
Still, 68% thought America has a serious drug problem that affects the whole country. One-fifth (20%) thought drug problems were limited to specific areas and people, while 5% thought America doesn't have a drug problem.
The poll was an online survey of a representative sample of 1,017 American adults with a margin of error of +/-3.1%.