What's the matter with Kansas? Two corrupt cops stories out of the Jayhawk State this week, but also tales out of Arkansas, New York, and Pennsylvania. Let's get to it: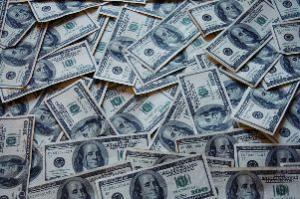 In Stockton, Kansas,
the Rooks County sheriff resigned last Thursday
[11]
after being on administrative leave since being charged in January with nine felony counts of methamphetamine distribution. Randy Axelson presented his resignation to the county clerk in the morning, to take effect at noon that day. He had been continuing to collect his salary while on leave. Five of the charges against him involve meth sales within a thousand feet of a school, which carries a stiffer penalty than the four remaining sales charges.
In Holton, Kansas,
a former Sabetha police officer was arrested last Thursday
[12]
on charges he stole methamphetamine from the department evidence room and resold it. Ryan Bruggerman went down after an investigation by the Kansas Bureau of Investigation. He is charged with one felony count each of distribution of meth and official misconduct. He was jailed in Holton on $5,000 bond.
In Buffalo, New York,
a Buffalo police officer was arrested last Thursday
[13]
on charges he was involved in running a marijuana grow-op. Officer Jorge Melendez, 41, and another man were caught on federal surveillance videos attending a 100-plant grow in a warehouse, and Melendez was captured on video driving up to the warehouse in his police car. Both men face charges of conspiracy to manufacture more than 100 marijuana plants, maintaining a premises for manufacturing marijuana, and manufacturing more than 100 marijuana plants. The charges carry a mandatory minimum sentence of five years in prison, a maximum of 40 years, a fine of $4,000,000 or both.
In Hatboro, Pennsylvania,
a former Hatboro narcotics detective was charged last Friday
[14]
with various counts related to alleged thefts from the department's evidence locker and using his informants to buy drugs for his own personal use. John Becker, 42, had worked for the department for 17 years before a 16-month investigation resulted in his suspension, resignation, and arrest last month. Becker is accused of stealing at least 10 firearms and $18,000 cash from the evidence locker during a six-month period in 2010 and 2011. He is also accused of using snitches to buy OxyContin, Percocet, and cocaine for him to use throughout 2010.
In New York City,
a former NYPD narcotics detective was acquitted last Wednesday
[15]
of charges he planted drugs on bar patrons. Adolph Osback walked after a jury acquitted him of multiple charges of falsifying police reports, perjury and official misconduct after deliberating for only 90 minutes. He was indicted based on testimony of his former partner, Stephen Anderson, who testified that Osback "flaked" people by planting drugs on them. Anderson has already pleaded guilty to flaking after being caught on surveillance video. Osbach was fired when he was arrested back in December 2010.
In Little Rock, Arkansas,
a former Marvell police officer was sentenced last Wednesday
[16]
to two years in federal prison for accepting bribes to look the other way as drug traffickers transited the region. Robert Wahls was one of five law enforcement officers and 66 other people who were indicted in an investigation called Operation Delta Blues, which focused on drug trafficking and corruption in the Mississippi Delta towns of Helena and West Helena. He pleaded guilty in January to extortion and money laundering, and admitted he took money for escorting someone posing as a drug trafficker.