A drive to put non-binding public policy questions on the ballot in select Massachusetts electoral districts this November has cleared its first hurdle. Late last month, the Drug Policy Forum of Massachusetts [14] announced that it had handed the requisite signatures to qualify in the 2nd Berkshire State Representative District.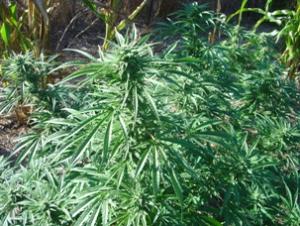 Voters there will be asked: "Shall the representative from this district be instructed to vote in favor of legislation that would allow the state to regulate and tax marijuana in the same manner as alcohol?"
The group is also doing signature-gathering to get the same question on the ballot in four state senate districts that encompass Cambridge, Somerville, a third of Boston, and eight suburban towns. And it is working to expand the signature-gathering drive to districts that include the rest of Boston. The Drug Policy Forum said it expects 10% of voters in the state to be able to vote on the question by the time the dust settles.
Various drug reform groups are working together on the drives. In addition to the Forum, they include MassCann/NORML, Suffolk University NORML, Boston University SSDP, and other SSDP chapters.
This year's non-binding public policy question campaign will mark the seventh consecutive election in which activists have put marijuana policy-related questions to voters. They have yet to lose in 63 votes. In 2010, activists put the tax and regulate public policy question to the test in eight representative and one senate district, winning each, and none by a margin of less than 54%.
Voters across the state will also be voting on a binding medical marijuana referendum, so marijuana will be much on the minds of Bay State voters this year.