A convicted meth offender facing new charges was shot and killed by Oregon deputies late Saturday after he tried to escape in his pick-up truck and rammed a patrol car. Walter Phillips, 46, of Cave Junction becomes the 27th person to die in US domestic drug law enforcement operations so far this year [13].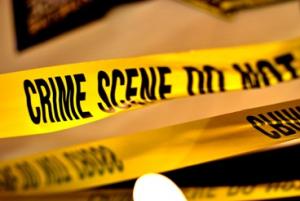 Phillips had been convicted of methamphetamine possession in 2011 and was set to appear in court May 7 on new meth and marijuana trafficking charges. He also had an outstanding warrant for driving without a license.
According to the Josephine County Sheriff's Office
[14]
, deputies attempted to pull over Phillips' truck Saturday night in Cave Junction, but he sped off when deputies turned on their lights. He then pulled off the highway and skidded to a stop before shifting into reverse and hitting the patrol car.
The two officers, Deputy Robert Baker and Reserve Deputy Mike Holguin, then opened fire "to try to stop him," the office said.
Phillips was airlifted to a hospital in Medford, where he was pronounced dead. The deputies did not require medical attention.
The sheriff's office has not released details on any evidence found in the pick-up truck or provided any motive for why Phillips fled.
His death is being investigated by the Oregon State Police, with assistance from Grants Pass Public Safety detectives, Josephine County Sheriff's Office, and the Josephine County District Attorney's Office.